Barista Amsterdam
Hi coffee artist! Is making coffee your passion, and do you prefer doing it all day long? Come work at our newest location, HNK Amsterdam Sloterdijk, on office days from 08:00 to 18:00 and become the face of our coffee bar.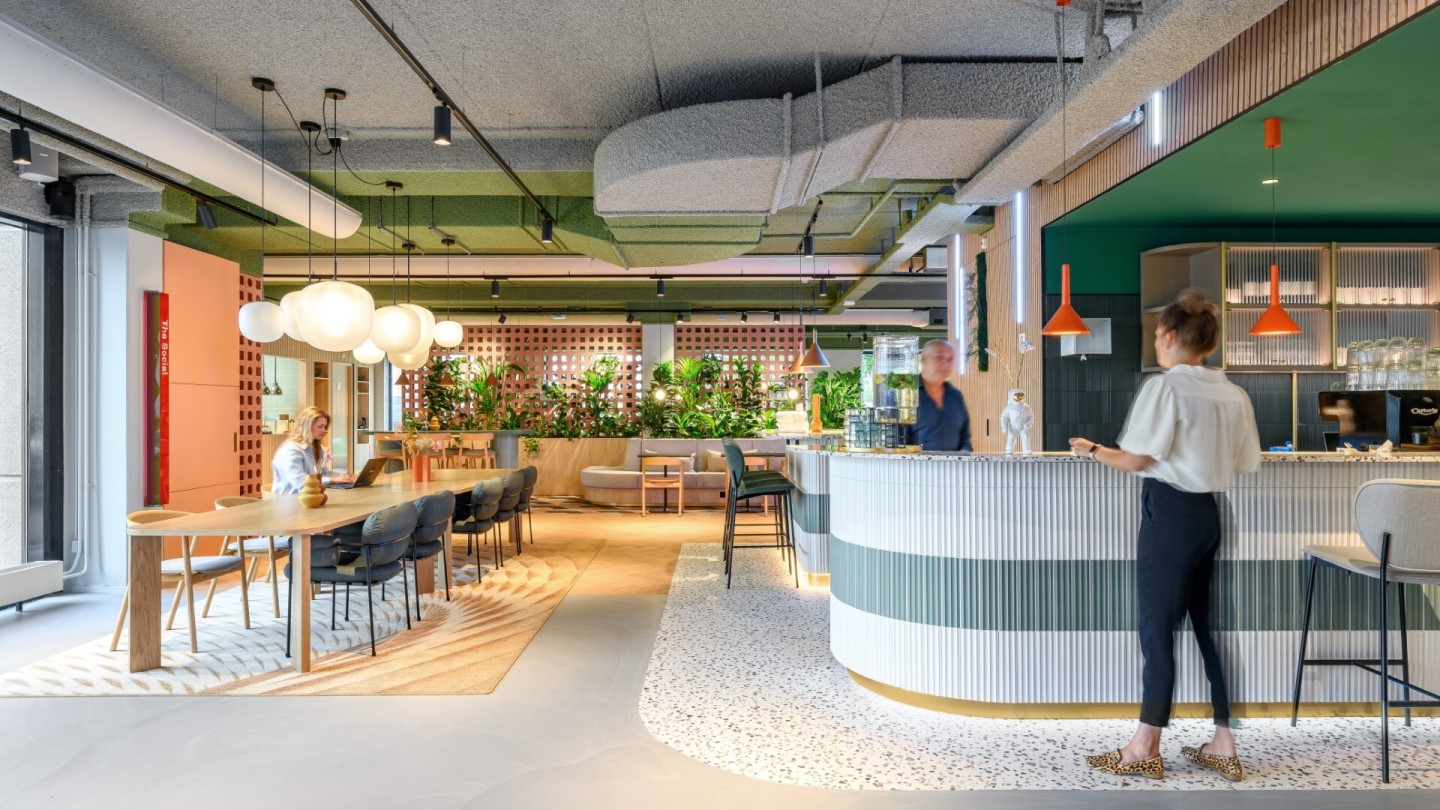 Good morning! You start your workday with a fresh mood. After some chats with colleagues, you're ready to shine behind your brand-new coffee bar at hospitality concept The Social. With your cheerful demeanor and coffee knowledge, you prepare the most delicious cappuccinos, espresso macchiatos, or latte arts. You love surprising guests, engaging in conversations with them, and building a connection. Because even better: the guests are getting to know you too.
In the afternoon, you have a quick chat with your manager about your idea for a temporary coffee special. You brainstorm together to see if it makes the coffee bar even more appealing. At the end of the day, you bring out The Social's snack platter and serve a delicious draft beer. Today, you've made the guests happy again!
Here's where you fit in:
- You have some experience in making beautiful coffees. You are a certified barista or would like to become one.
- We can describe you as a go-getter. You notice when something needs to be done.
- You are hospitable and ensure guests can enjoy a delightful cup of coffee with some treats. You thrive on satisfied guests.
Are you our new enthusiastic barista? Apply through the website of our hospitality partner Vermaat.