Host Amsterdam
Do you get energy from creating the ultimate hospitality experience? As a host, you are the face of our Amsterdam location. You make everyone who enters feel welcome and support our tenants wherever you can. All to provide the best customer experience.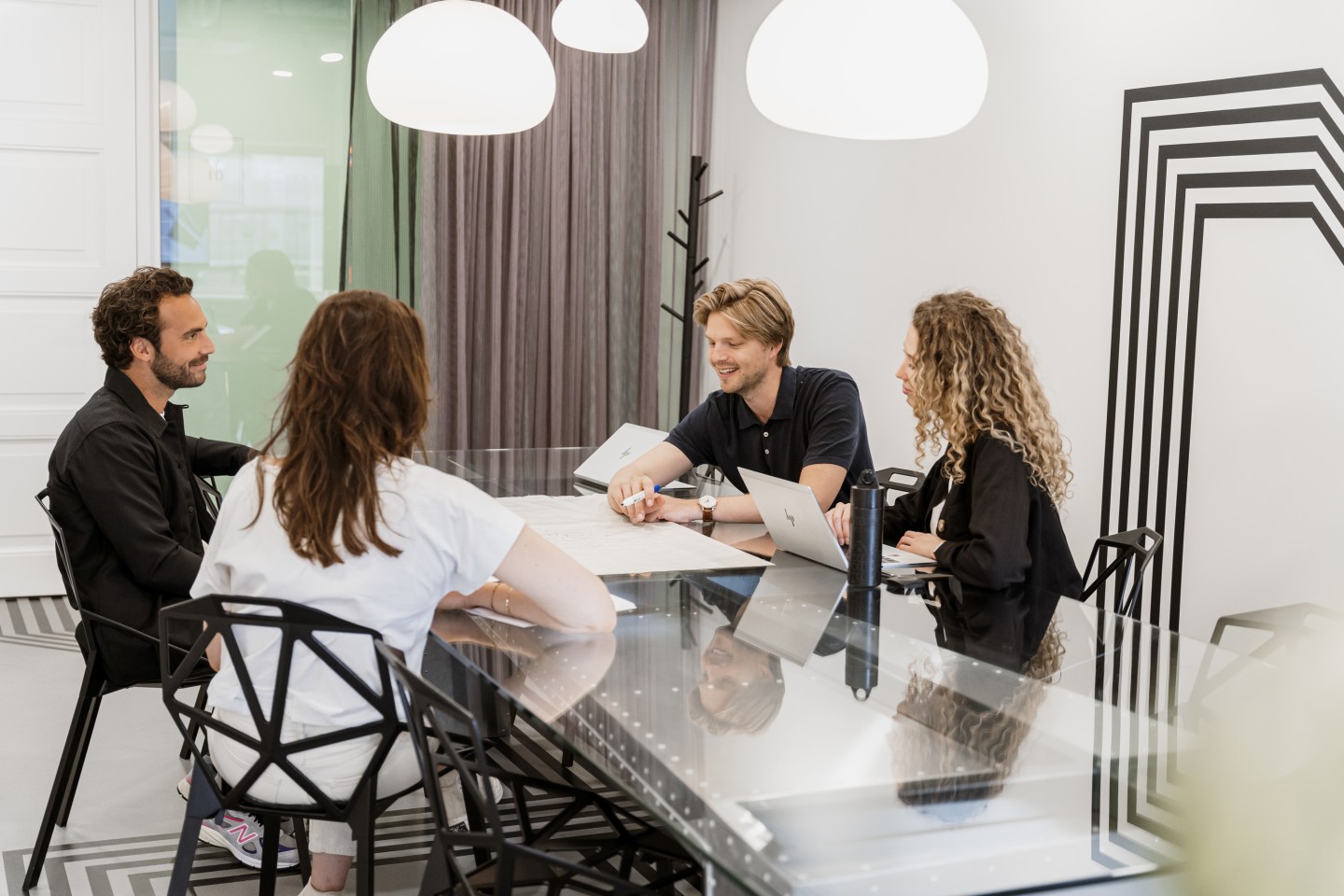 This is what you will be doing:
- You ensure that the HNK location looks perfect and give everyone a warm welcome.
- You connect with our tenants, build relationships with them and support them wherever you can.
- You record and process leads and forward them to the Location Manager. Together you spot opportunities so that the location performs to its full potential.
- You give enthusiastic tours to potential tenants and give them a good impression of the services we offer.
- You answer the phone, screen, connect and receive messages.
- You perform administrative tasks, such as maintaining the daily log, reporting issues and handling mail.
- You help organise events.
You identify with this:
- You are hospitable, representative and flexible.
- You know exactly how to best support tenants.
- You have a completed MBO/HBO education with a good command of the Dutch and English languages.
- You can work well independently and like to go the extra mile.
- You are available to work during the regular school holidays.
This is what we will offer you:
- A competitive salary in line with your knowledge and experience.
- 30 holidays based on full-time employment and 8% holiday pay.
- A travel allowance and a non-contributory pension scheme.
- Access to a wide range of (online) training courses for your personal development.
- An innovative organisation with short lines of communication, friendly colleagues and an enjoyable work environment.

Do you have any questions or are you interested in this role? Send an email to sanne.te.ronde@hnk.nl.