Customised possibilities
Whether you're looking for a tailor-made office, a desk for a day, or a meeting room; we have everything you need to help both you and your organisation grow. At HNK, you're no tenant, you're a guest. We facilitate a new way of working. One in which you decide what your work environment looks like, and where it's adapted to your and your team's wishes. We aim to get you whatever you need before you even knew you needed it. HNK gets you a dedicated contact person, the right milk in your coffee, and the space you need to grow without having to move. You're welcome.
The perfect fit
Are you looking for a completely furnished office or would you rather control the look and feel of your working space? It's all up to you, but we're always here to help.

Managed office
A completely furnished office, with the wants and needs of your team taken into consideration
Flexible leases for offices that allow your company to grow – from 2 to 20 people
An all-in price, including furniture, WiFi, cleaning, security, and a hospitality team at your service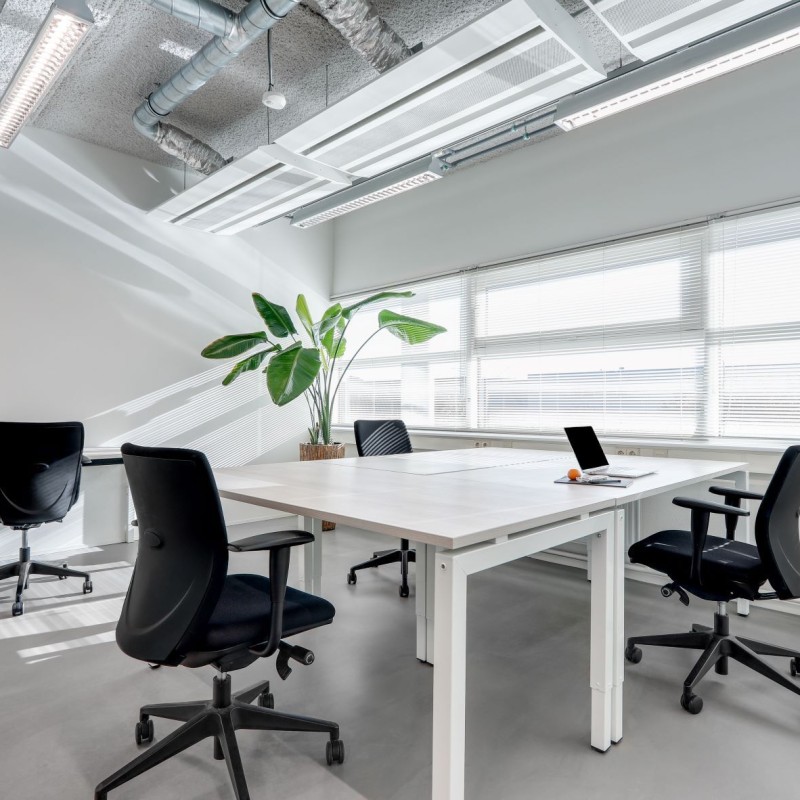 Custom office
From empty to completely furnished: you decide what your organisation needs
Space for 20 to 200+ people
Create a unique office space, with your branding and identity at the core
All the space you need
Determine what you need, and when you need it, by booking our meeting rooms per half-day or per hour. Discover our more flexible spaces right below.

Meeting rooms
For every type of meeting: from board meetings to creative brainstorms
Including high end AV-equipment, designed for hybrid work
Bookable by the hour, in sizes, for 2 to 150 people 
From €10 per hour
Workspace for a day
A new environment for refreshing ideas
Your own office, including ergonomically designed furniture
Bookable by the hour
From €7.50 per hour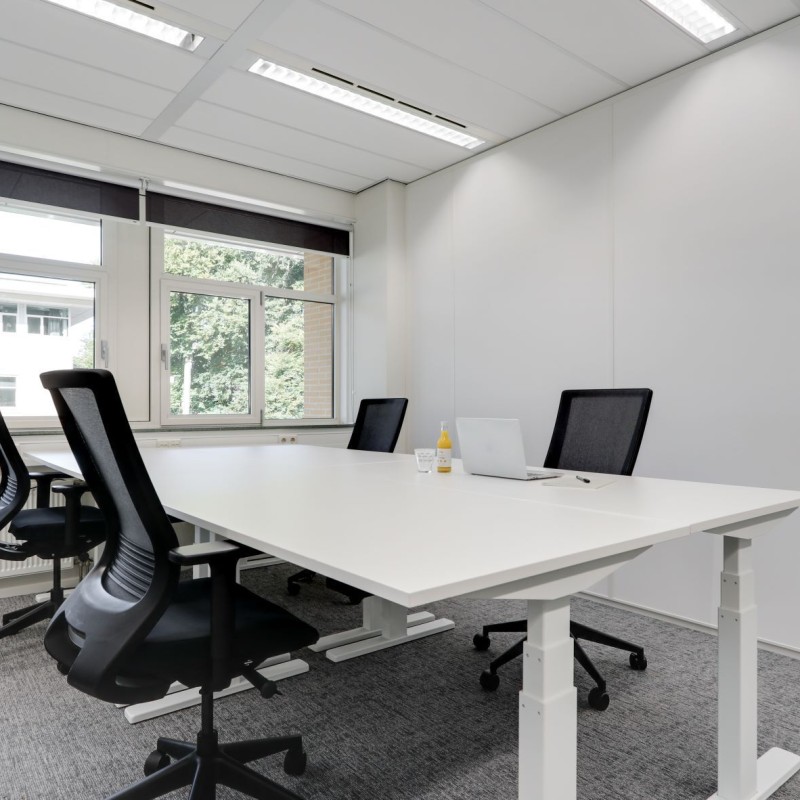 Read more about our other services