Podcast Het Nieuwe Kantoor
Episode 1: what does the office of the future look like?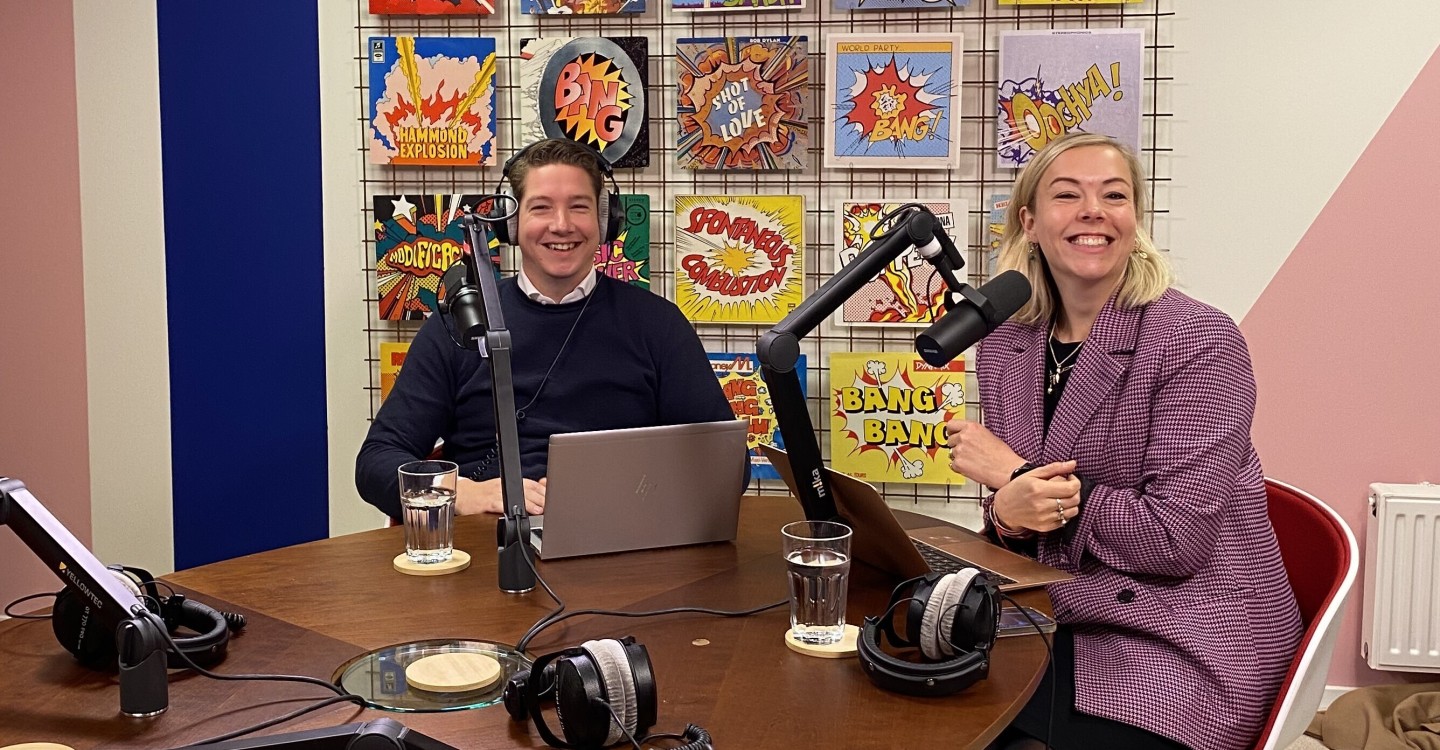 You can work from anywhere these days. That means a lot is expected of a workplace. Sustainability, flexibility and personal fulfilment are increasingly important for employees. It is time for the office of the future, a place where you really feel welcome. But what does that office look like?
You will hear all about this in Het Nieuwe Kantoor, a podcast by HNK. In each episode, host Nynke de Jong meets an expert and discusses aspects such as scent, circular furniture, music and customer experience over the course of 12 episodes. In this first episode, Nynke talks to Antony Slumbers and Robert Sparreboom of HNK. The episode is called 'Het kantoor van de toekomst' and is now available on Spotify and Apple Podcasts.
The shift from needing a product to wanting a product
We don't need an office these days. But that doesn't mean we don't want one. Expert Antony Slumbers is clear about the shift he sees: 'We need to focus on the shift from needing a product to wanting a product. You don't simply rent out office space, you provide organisations with a productive workforce. That is what they are looking for at the end of the day.'
Robert Sparreboom observes the same shift: 'These are the biggest issues of our time: how do I find that right workforce? And how do I keep them engaged, motivated and productive? It is important to create a place where people feel welcome and enjoy coming.'
The essential role of sustainability
One topic that is essential for an office of the future is sustainability. Antony explains three pillars that he believes are inextricably linked: sustainability, health & wellbeing and productivity. 'If you want employees to be productive, you need to choose a building that takes care of their health & wellbeing,' he explains. 'If you're looking for an office that can really take care of people's health & wellbeing, it is almost automatically a sustainable office that has the technology to do so.'
'There is even evidence that you can get really sick from a building, sick building syndrome,' Robert explains. 'That's why it's so important that buildings are fundamentally sound. The fact that HNK is part of NSI, and we therefore own our buildings, certainly helps with this and ensures that we can promise more in terms of sustainability. In addition, we can focus on services and facilities to make life even easier and more enjoyable for our tenants.'
Next up
The next episode of Het Nieuwe Kantoor is also already online and is about customer experience. Nynke de Jong talks to StartReverse founder Andre Wiringa. He is dedicated to creating the best customer experience. The goal? Ensuring that your customers become fans of your brand and are therefore loyal and will come back to you. But how do you achieve this?
What works for you?
Adjust the selection to your preferences to filter the results
Amsterdam Houthavens
Managed office
A completely furnished office, with the wants and needs of your team taken into consideration
Flexible leases for offices that allow your company to grow – from 2 to 20 people
An all-in price, including furniture, WiFi, cleaning, security, and a hospitality team at your service
From €375 per desk per month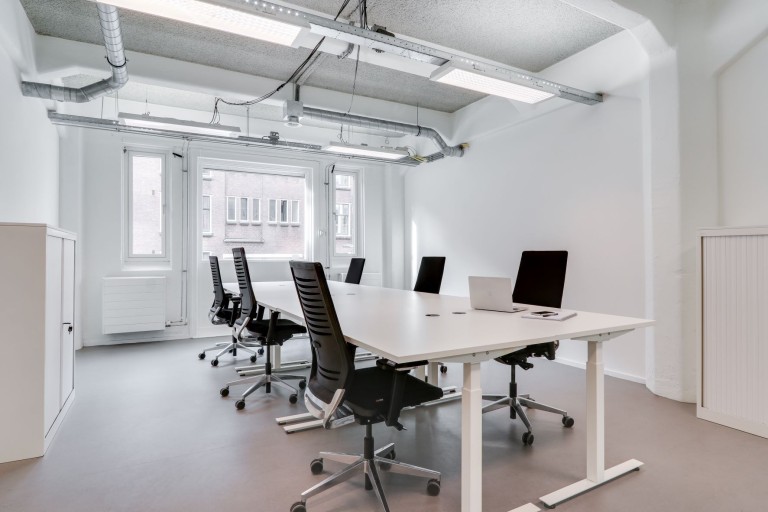 Amsterdam Houthavens
Custom office
From empty to completely furnished: you decide what your organisation needs
Space for 20 to 200+ people
Create a unique office space, with your branding and identity at the core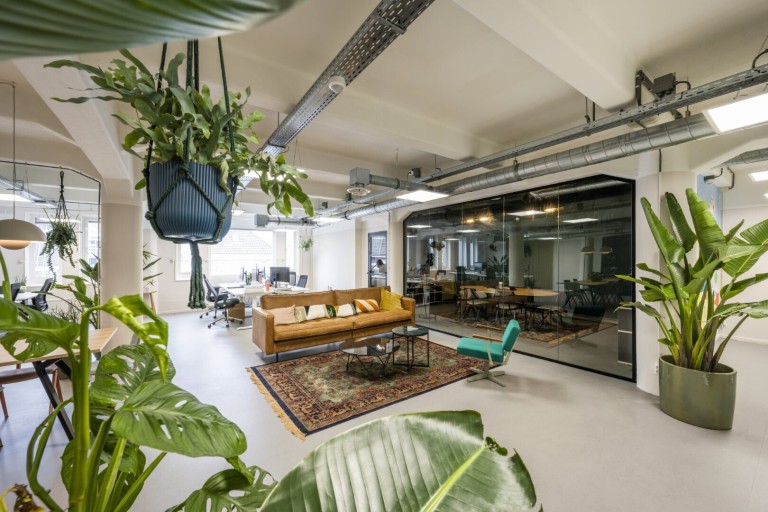 Amsterdam Houthavens
Meeting rooms
For every type of meeting: from board meetings to creative brainstorms
Including high end AV-equipment, designed for hybrid work
Bookable by the hour, for 2 to 20 people
From €35 per hour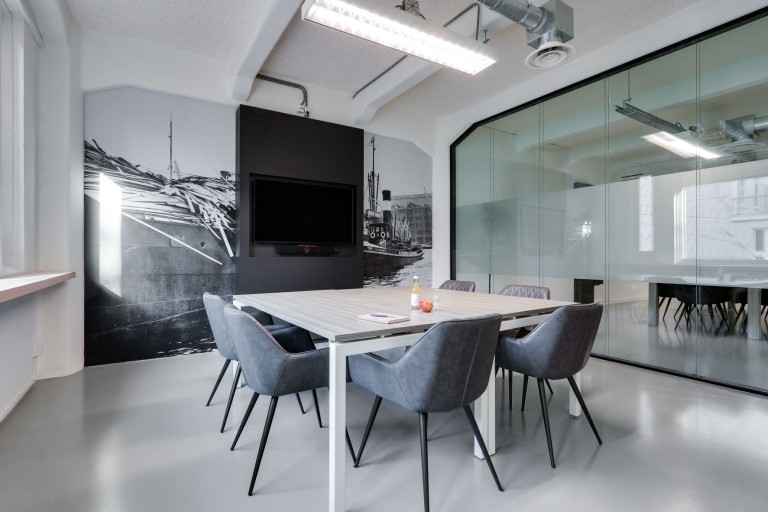 {location}
{title}
From €{price}
KEEP READING
How Stephany brings a smile to your face