Podcast Het Nieuwe Kantoor
Episode 11: creating a successful business case for buildings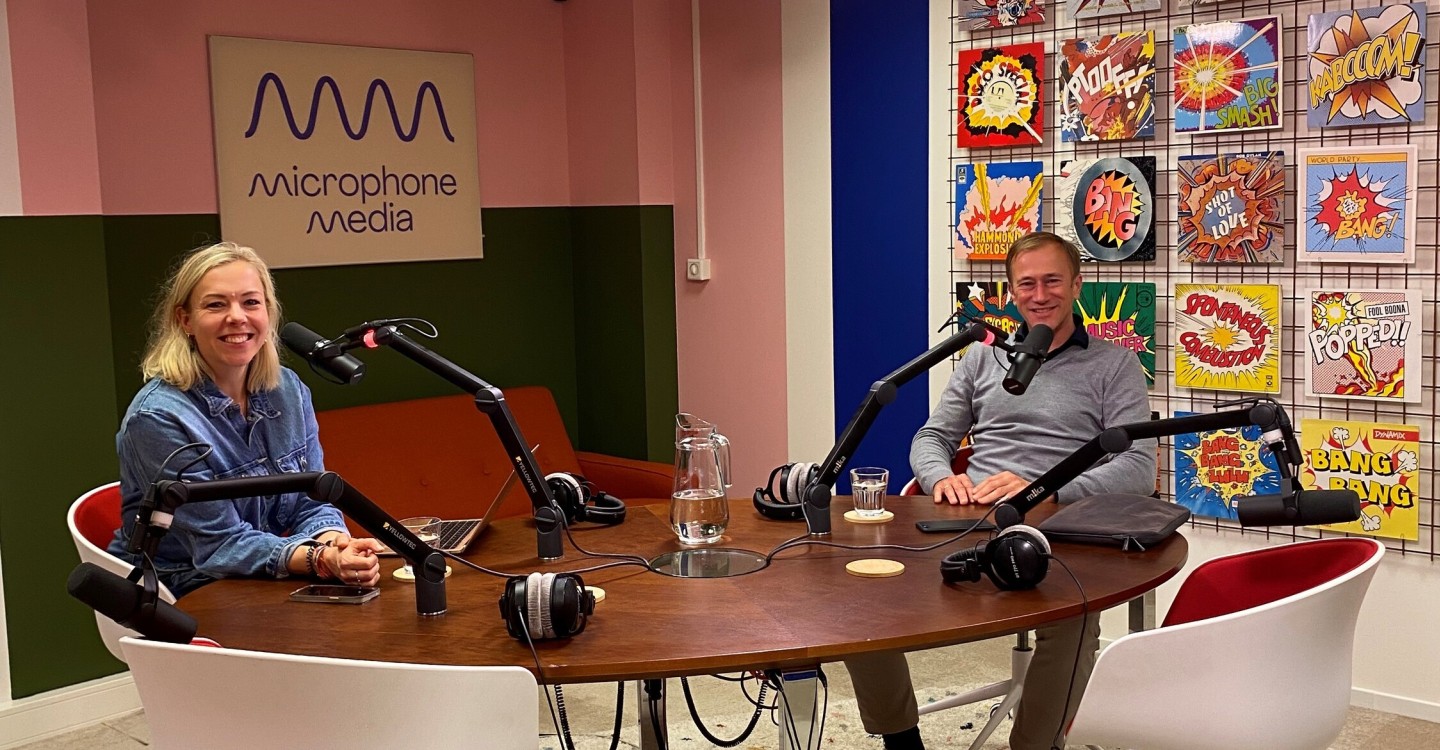 A building is essentially no more than four walls, a floor and a ceiling. That makes it difficult to stand out as an owner. However, you can set yourself apart with everything that comes with it. Think delicious coffee, meeting rooms with high end audiovisual equipment and flexible leases. The crucial question is why someone would want to come to your building.
In the eleventh episode of Het Nieuwe Kantoor, a podcast by HNK, Nynke de Jong talks to Michiel Brouwer of Re:Invent. A company that optimises the user experience and revenue streams of commercial real estate. The episode is called 'Businesscase' and is now available on Spotify and Apple Podcasts.
Better solutions
The founders of Re:Invent observed a strong demand for better solutions for office buildings. 'A growing number of users want more flexibility, but also better services and a greater digital focus,' says Michiel. 'You see this need emerging all over the world and it will only increase.' Re:Invent approaches each building with a tailor-made business plan by identifying the target group, strengths and weaknesses, opportunities and challenges. 'In essence, every building is a business.'
According to Michiel, the real estate industry is very traditional and mostly dominated by big parties and lots of money. Owners prefer to have a long-term tenant. 'At the same time, we see that users - often new companies that are growing fast - cannot look five, ten or fifteen years ahead. They want easy lease termination and better service. We bridge the gap between the owner and the end user by organising everything in the building in the best possible way.'
Hidden vacancy
An office is used only 30 per cent of the time. During the remaining time, there is hidden vacancy: spaces are let, but nobody uses them in the evenings or on weekends. Re:Invent believes that buildings can be used smarter by housing multiple functions. This way, different target groups are present at different times.
'We speak of the layer cake model,' Michiel explains. 'For us, that is the essence of a modern building. You could fill each layer of the building differently. One target group wants a large office for ten years or more, the other only wants to rent a meeting room for a few hours. In between, you have all kinds of services you can offer, appealing to a broad group of users. That's how you create a successful business case.'
Unique position
HNK also adopts this philosophy about the modern office. Robert Sparreboom, Head of Customer Excellence: 'At HNK, we take many things off our tenants' hands and offer flexibility in all different ways. For example, with our managed offices we rent out 'turnkey' office spaces for companies and offer shared facilities such as meeting rooms, event spaces, coworking zones, a hospitality team and our own in-house restaurant The Social. We have a unique position compared to many other operators. We own and operate our buildings. This allows us to operate in a sustainable way and offer top notch service'.
Next up
The next episode of Het Nieuwe Kantoor will be published on 26 June and is all about design. In this episode, Nynke de Jong is joined by Helge Docters van Leeuwen of HD+VK and Sanne Schenk of TANK.
What works for you?
Adjust the selection to your preferences to filter the results
Amsterdam Houthavens
Managed office
A completely furnished office, with the wants and needs of your team taken into consideration
Flexible leases for offices that allow your company to grow – from 2 to 20 people
An all-in price, including furniture, WiFi, cleaning, security, and a hospitality team at your service
From €375 per desk per month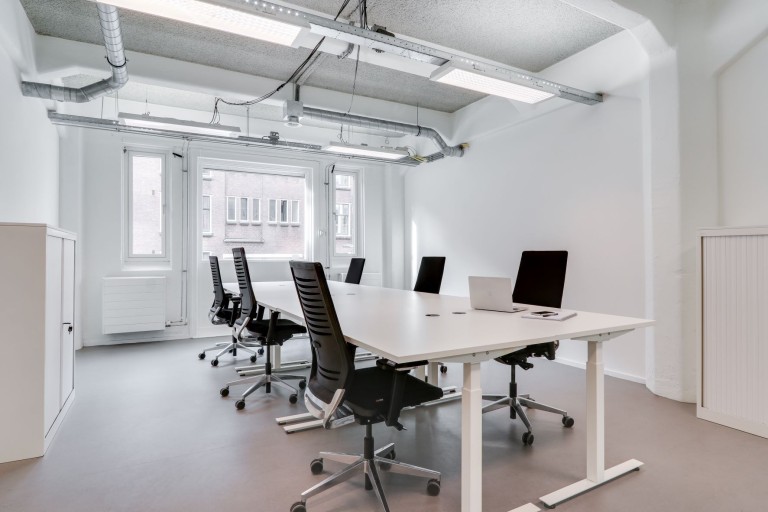 Amsterdam Houthavens
Custom office
From empty to completely furnished: you decide what your organisation needs
Space for 20 to 200+ people
Create a unique office space, with your branding and identity at the core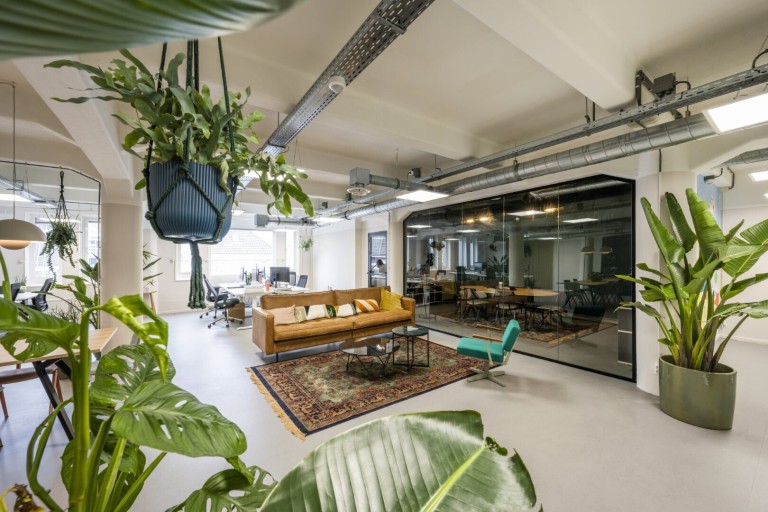 Amsterdam Houthavens
Meeting rooms
For every type of meeting: from board meetings to creative brainstorms
Including high end AV-equipment, designed for hybrid work
Bookable by the hour, for 2 to 20 people
From €35 per hour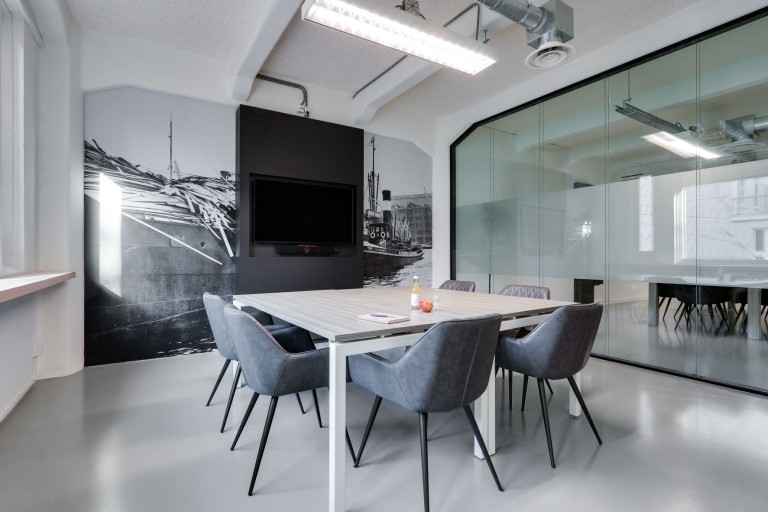 {location}
{title}
From €{price}
KEEP READING
Episode 12: designing the office of the future