Podcast Het Nieuwe Kantoor
Episode 12: designing the office of the future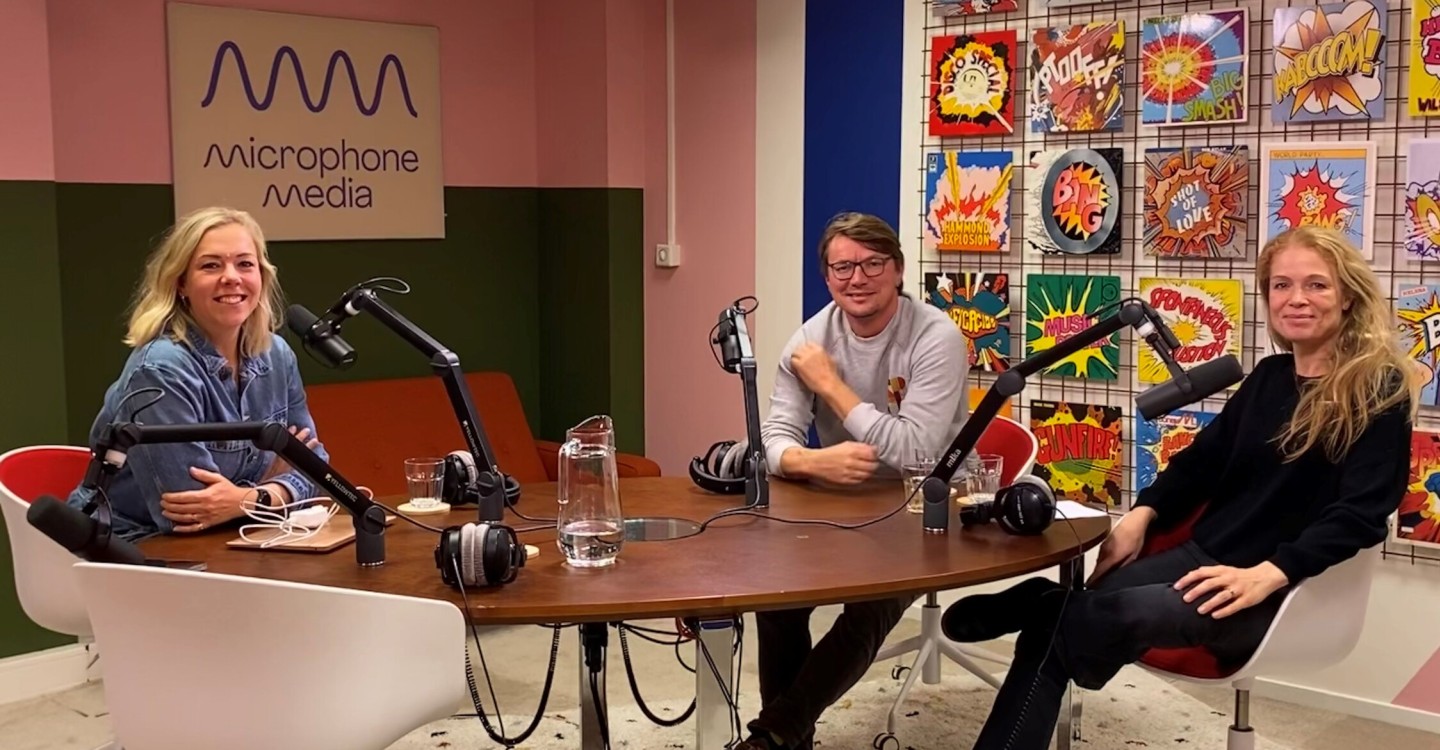 How do you design an office where people enjoy coming? Hotels, cafés and restaurants serve as inspiration for this, as they are all places visitors go to for pleasure. Especially with the 'competition' of the home office, a pleasant working environment is crucial, with a wide variety of spaces that support meeting, collaboration and concentration.
In the twelfth episode of Het Nieuwe Kantoor, a podcast by HNK, Nynke de Jong is joined by interior architects Helge Docters van Leeuwen, founder of HD+VK and Sanne Schenk, founder of TANK. HD+VK designed the interiors of HNK Amsterdam Sloterdijk and HNK Rotterdam Alexander, and TANK that of HNK Rotterdam Scheepvaartkwartier. The episode is called 'Design' and is now availble on Spotify and Apple Podcasts.
Smart design choices
Designing 'the office of the future' is an interesting challenge because the way we work is always changing. Especially recently, a lot has changed in the business world. 'It is important to know the role of work in people's lives,' says Helge. 'We as designers have to continuously adapt to that.'
At the same time, people also conform to interiors to a certain extent. You can influence human behaviour with design. 'In HNK Rotterdam Scheepvaartkwartier, the different zones each have their own colour palette,' Sanne explains. 'The social area has red tones, while the concentration zones have neutral, calm colours such as white and blue. We also encourage different ways of working: sitting, standing, walking or even lying down. With smart design choices, employees become happier and more productive.'
Questions for the building users
According to Helge, the design process starts with a large number of questions for the building users - from very abstract to very concrete. These include not only the office workers, but also the barista and the cleaner. 'After that, it is crucial to create frameworks, both budgetary and architectural. What can and cannot be done? The more clearly you know this in advance, the more attention you can give to the design rather than the process.'
With the design, the interior designers naturally also want to tell the story of the building and the client. 'For example, we decorated Adyen's head office on the Rokin in Amsterdam,' says Sanne. 'Adyen has a clear corporate philosophy that is reflected in the interior. One condition was that the materials should be affordable for every employee. So no gold taps or fancy armchairs for the management.'
Clear guidelines
The character of HNK is also clearly reflected in the designs of HD+VK and TANK. Florine Evers, Marketing Manager at HNK, explains: 'Both agencies were given a carte blanche by us, with one condition: that the concept should fit well with our brand and our pillars of sustainability, well-being and convenience. TANK developed a concept based on the four elements: fire, air, earth and water. And HD+VK created a garden office concept with a large garden as its centrepiece. Yet there are also recognisable elements in all the designs, thanks to well-defined design guidelines we drew up for HNK. These guidelines give new architects clear frameworks but also enough freedom. In this way, every location still becomes unique.'
End of first season
This was the final episode of Het Nieuwe Kantoor, season 1. Missed an episode? All twelve parts are available on Spotify and Apple Podcasts:
Episode 1: The office of the future with Antony Slumbers
Episode 2: Customer experience with Andre Wiringa
Episode 3: New business models with Daan de Geus
Episode 4: Branding with Georgios Anthanassiadis
Episode 5: Food and Beverage with Hendrik Franken
Episode 6: Music with Michiel Borstlap
Episode 7: Apps with Thijs van der Burgt
Episode 8: Wayfinding with Hannah Bonjer
Episode 9: Circular furniture with Herman Knevel
Episode 10: Scent with Sander Schaap
Episode 11: Business cases with Michiel Brouwer
Episode 12: Design with Helge Docters van Leeuwen and Sanne Schenk
What works for you?
Adjust the selection to your preferences to filter the results
Amsterdam Houthavens
Managed office
A completely furnished office, with the wants and needs of your team taken into consideration
Flexible leases for offices that allow your company to grow – from 2 to 20 people
An all-in price, including furniture, WiFi, cleaning, security, and a hospitality team at your service
From €375 per desk per month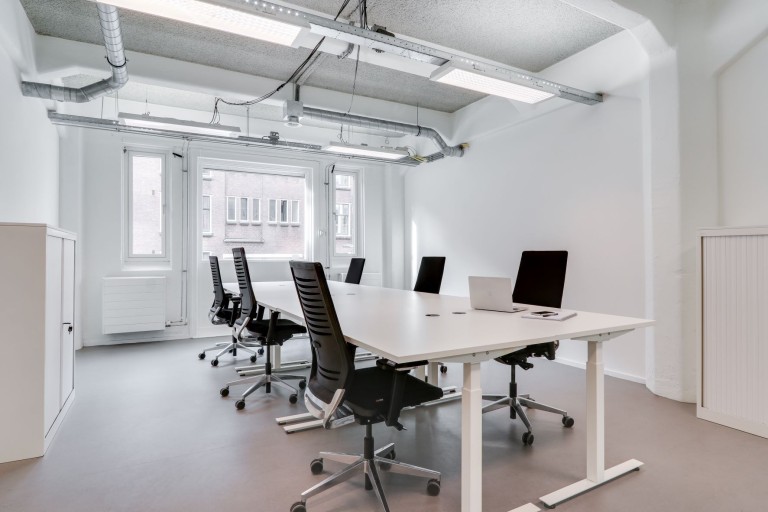 Amsterdam Houthavens
Custom office
From empty to completely furnished: you decide what your organisation needs
Space for 20 to 200+ people
Create a unique office space, with your branding and identity at the core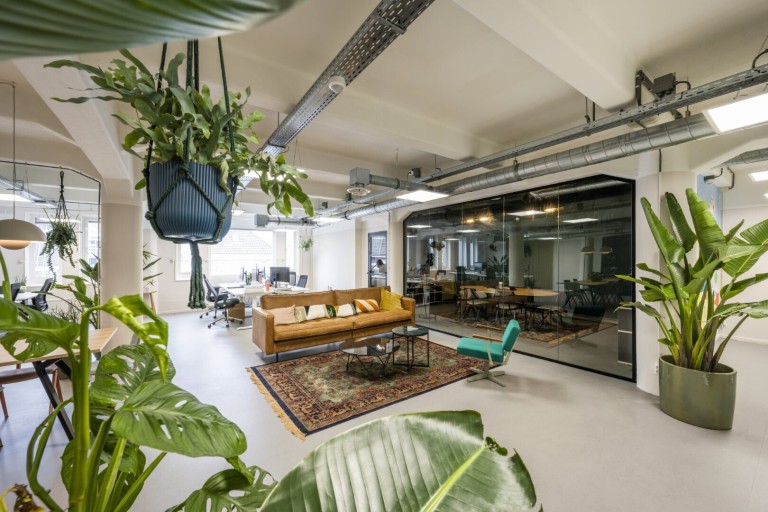 Amsterdam Houthavens
Meeting rooms
For every type of meeting: from board meetings to creative brainstorms
Including high end AV-equipment, designed for hybrid work
Bookable by the hour, for 2 to 20 people
From €35 per hour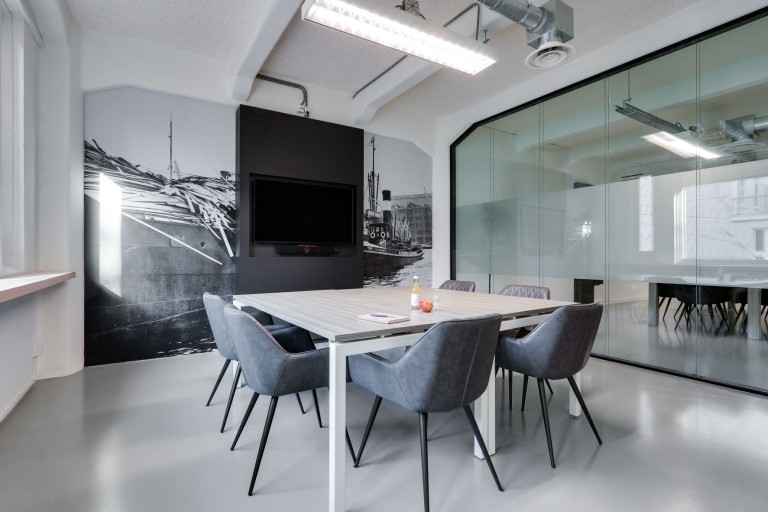 {location}
{title}
From €{price}
KEEP READING
HNK Amsterdam Sloterdijk opens its doors