Podcast Het Nieuwe Kantoor
Episode 8: the crucial role of wayfinding in the office of the future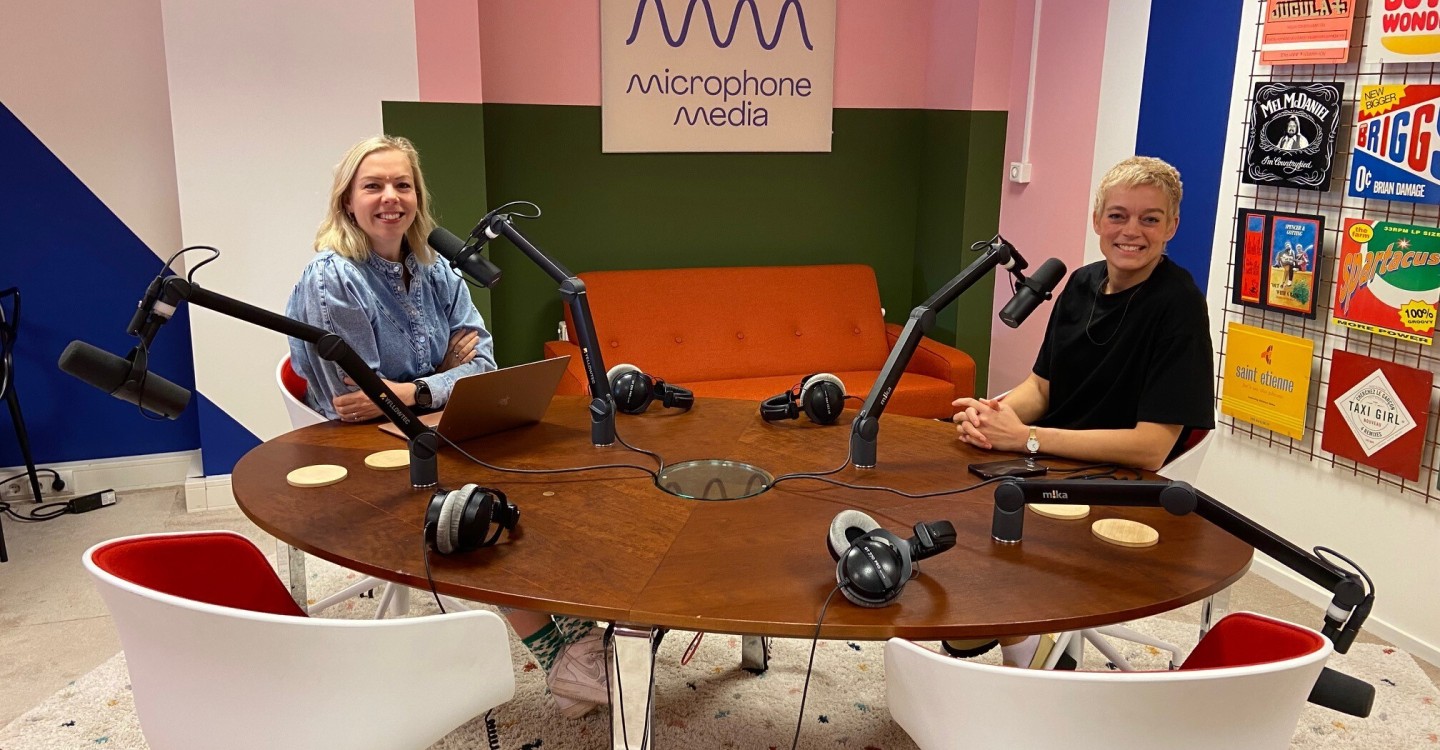 Wayfinding, or signage, goes far beyond putting up a few signs. It has to guide people from A to B. That journey is also about how you feel, what the place means to you, how to get around and under what conditions. Actually, you only realise how important wayfinding is when not enough thought has gone into it. For example, when you get lost or can't find something. So how can you do it right?
In this episode of Het Nieuwe Kantoor, Nynke de Jong talks to Hannah Bonjer of Mijksenaar about creating good wayfinding. Mijksenaar specialises in this and helps millions of people find their way around all kinds of spaces every day, from the tourist at the airport to the art lover in the museum. The episode is called 'Wayfinding' and is now available on Spotify and Apple Podcasts.
"Good wayfinding should take away stress, for instance when you are in a hurry at an airport or train station," Hannah explains. 'The information should be clear, but certainly not excessive. The size and degree of repetition play an important role here. Of course, we also look at the contrast between colour and text, so that it is also easy to read from a distance. But wayfinding is not just about signs; much more subtle interventions are also possible. Consider the use of light. People intuitively walk towards lighter areas.'
Context is crucial
According to Hannah, a good concept starts by asking what users want to achieve in their journey, and this varies from building to building and person to person. 'The context is always crucial. In office buildings, there are people who come every day and people who come for the first time, such as visitors and suppliers. They have different goals. You want each of them to find their way easily, to be greeted in a nice way and to feel welcome. For a company, the wayfinding concept can even be an extension of its identity, as long as it remains functional and visible.'
Mijksenaar has created an innovative and surprising wayfinding concept with HNK. Florine Evers, Marketing Manager at HNK explains: 'We have divided our spaces into four zones: Landing, Social, Focus and Routing. For each zone, we looked at who should be able to find their way there. The HNK slogan is 'offices to grow' and we called our wayfinding concept 'growing dimensions'. We vary with dimensions, such as different shapes and sizes, from flat to 3D. Elements can rise from the sky or, on the contrary, be stuck to the wall. And some elements blend perfectly into the interior in terms of colour, while others stand out. This is exactly tailored to the information needs of each visitor type, so that they can find their way around naturally and surprisingly.'
Next up
The next episode of Het Nieuwe Kantoor will be released on 24 April and is about circular furniture. In this episode, Nynke de Jong talks to Herman Knevel of NORNORM, a fast-growing scale-up from Scandinavia that supplies circular office furniture on a subscription basis. The concept responds to the new way of working, where flexibility is paramount.
What works for you?
Adjust the selection to your preferences to filter the results
Amsterdam Houthavens
Managed office
A completely furnished office, with the wants and needs of your team taken into consideration
Flexible leases for offices that allow your company to grow – from 2 to 20 people
An all-in price, including furniture, WiFi, cleaning, security, and a hospitality team at your service
From €375 per desk per month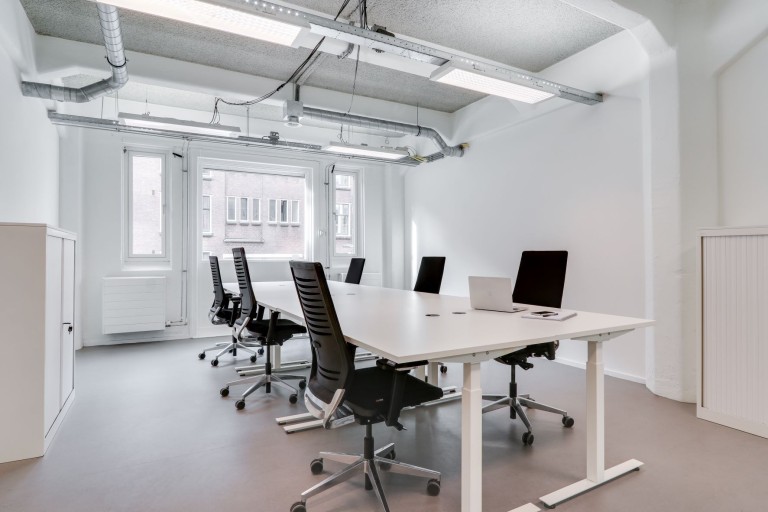 Amsterdam Houthavens
Custom office
From empty to completely furnished: you decide what your organisation needs
Space for 20 to 200+ people
Create a unique office space, with your branding and identity at the core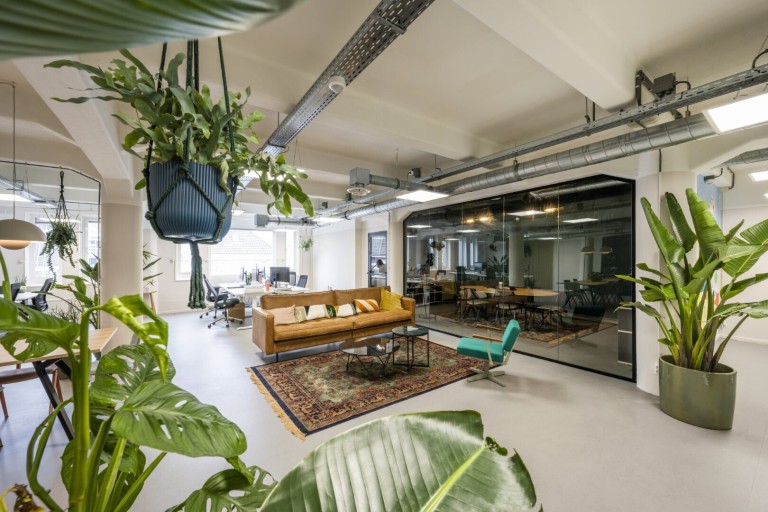 Amsterdam Houthavens
Meeting rooms
For every type of meeting: from board meetings to creative brainstorms
Including high end AV-equipment, designed for hybrid work
Bookable by the hour, for 2 to 20 people
From €35 per hour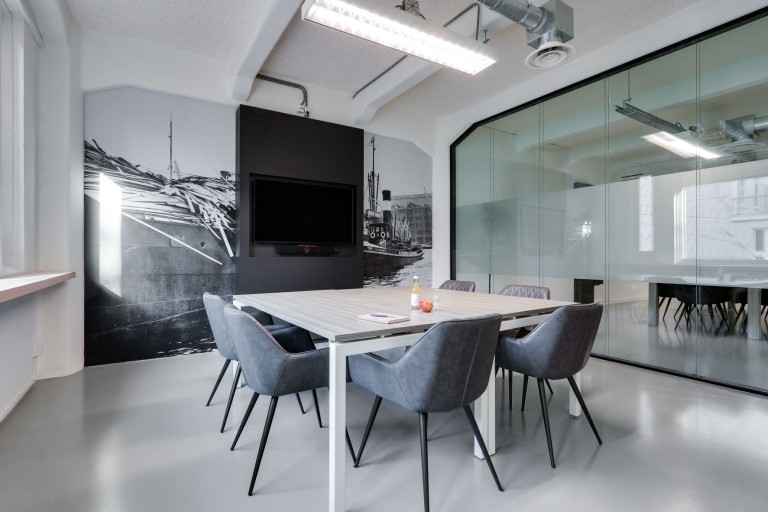 {location}
{title}
From €{price}
KEEP READING
Episode 9: circular furniture is vital to becoming more sustainable