Podcast Het Nieuwe Kantoor
Episode 9: circular furniture is vital to becoming more sustainable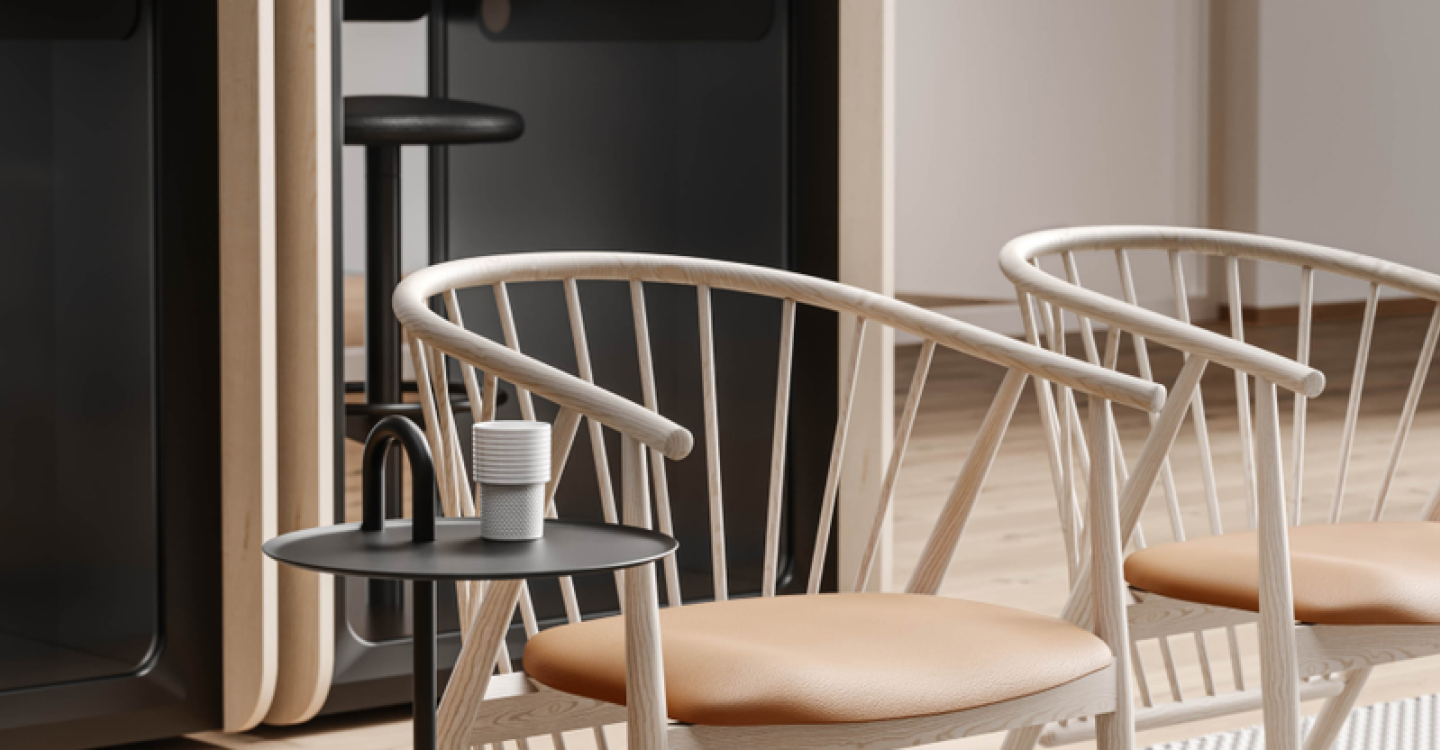 A blind spot in companies' sustainability approach is often workplace design. Almost all office furniture still ends up in landfills, while in the life cycle of an office chair, for example, as much as 70 to 80 per cent of CO2 emissions can be cut by choosing a circular alternative. For an average office of 750 square metres, emissions can be reduced by 20 to 30 per cent by opting for circular furniture.
In the latest episode of Het Nieuwe Kantoor, Nynke de Jong talks to Herman Knevel of NORNORM. They're a rapidly growing company from Scandinavia that supplies office furniture on a subscription basis, a frontrunner in this field. The episode is called 'circular furniture' and is now available on Spotify and Apple Podcasts.
Flexibility and circularity
According to Herman, several trends have converged in recent years. First, hybrid working, which was accelerated by the Covid pandemic. As a result, organisations and employees want (even) more flexibility in the workplace. In addition, more and more organisations are committing to ESG targets, with circularity being a necessary step.
'The demand for flexibility and circularity go together perfectly,' Herman explains. 'Furniture-as-a-service is the answer to both. It requires a different business model than is standard today: from selling a product to offering a service, and from linear to circular use. That is exactly what we are working on.'
Scaling up and down
When a company outsources its furnishing to NORNORM, a plan is made to suit the spaces and their associated activities. The furniture is then delivered within a few weeks. They are rented out on a monthly basis, with a minimum term of six months to cover start-up costs. 'With our service, you can scale up and down very easily,' says Herman. 'If certain pieces of furniture are no longer needed, they go elsewhere. And vice versa.'
NORNORM's furniture must naturally last a long time to circulate. That is why it is of the highest quality. At most, it requires occasional maintenance, or minor adjustments to give them a new life. In addition, the design has to be timeless. This clearly reflects the Scandinavian character: stylish, natural colours and materials.
Sustainable base
For HNK, it is not only important to take steps towards sustainability itself, but to do so together with its tenants. That is why NORNORM's circular furniture was selected for the Managed Offices. 'We create workplaces where people enjoy coming now and in the future,' says Robin Senne, Manager Workplace Solutions at HNK. 'All Managed Offices are already furnished with a number of sustainable workstations and a seating area, so the tenant has a solid base from the start. Of course, they can still make adjustments. Every quarter, tenants get the opportunity to make functional furniture changes. This keeps the office in line with the constantly changing activities and needs of companies and their employees.
Next up
The next episode of Het Nieuwe Kantoor will be published on 15 May and is about scent. In this episode, Nynke de Jong is joined by Sander Schaap of ScentAir, a scent marketing organisation with over 25 years of experience in this field. Sander knows all about scents and how to spread them within a given space.
What works for you?
Adjust the selection to your preferences to filter the results
Amsterdam Houthavens
Managed office
A completely furnished office, with the wants and needs of your team taken into consideration
Flexible leases for offices that allow your company to grow – from 2 to 20 people
An all-in price, including furniture, WiFi, cleaning, security, and a hospitality team at your service
From €375 per desk per month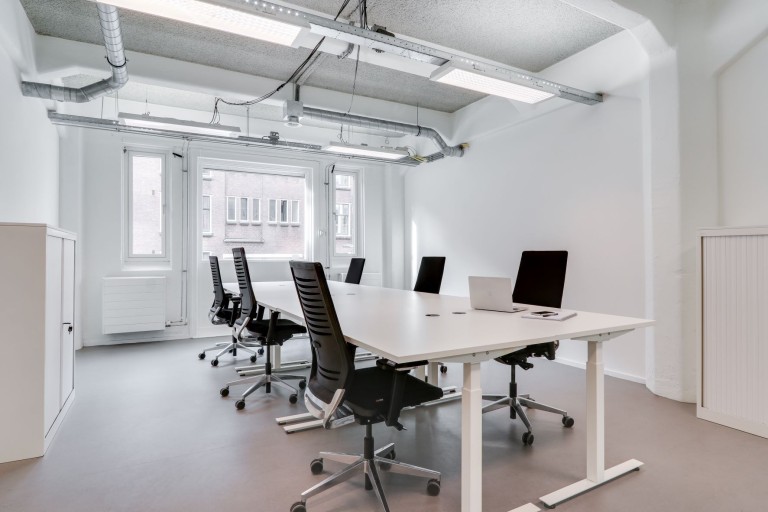 Amsterdam Houthavens
Custom office
From empty to completely furnished: you decide what your organisation needs
Space for 20 to 200+ people
Create a unique office space, with your branding and identity at the core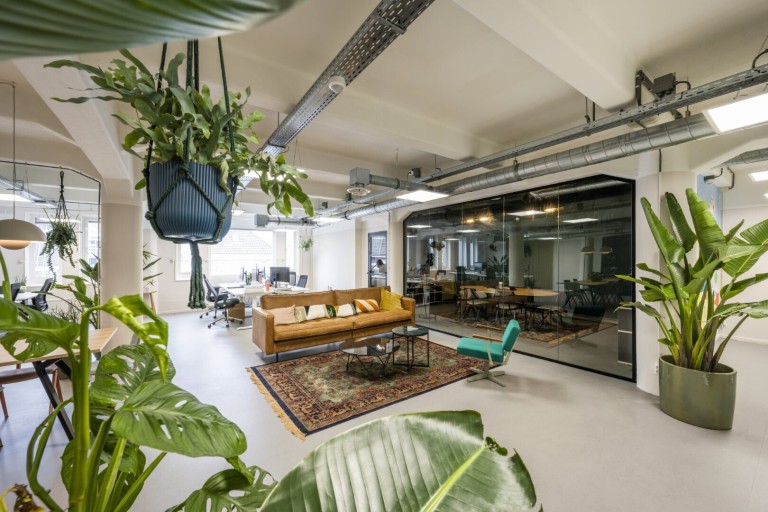 Amsterdam Houthavens
Meeting rooms
For every type of meeting: from board meetings to creative brainstorms
Including high end AV-equipment, designed for hybrid work
Bookable by the hour, for 2 to 20 people
From €35 per hour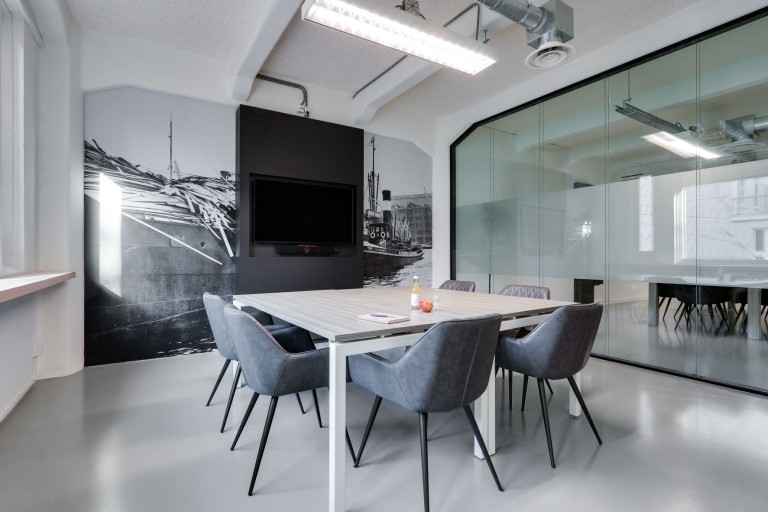 {location}
{title}
From €{price}
KEEP READING
Episode 10: more productive and creative with scents in the office environment