HNK Amsterdam Zuidoost consists of three different buildings. We're proud to say one of the three has just been completely sustainably renovated. The location is within easy reach from the highway with parking right in front. Inside, you will find office spaces furnished with circular furniture from our partner NORNORM, beyond a spacious lobby where you get to enjoy fresh coffee and food by The Social.
Explore the possibilities at HNK Amsterdam Zuidoost

Hosts
The HNK hosts welcome you and are happy to help out whenever you need them.

Spacious parking
There's always plenty of space, right at the door.

Charging stations
Recharge your car while you're working.

Accessibility
Amsterdam Bijlmer Arena station is a five-minute bike ride away.

Shared bikes
Never be late for any appointment, thanks to our shared bikes.

HNK App
Organise everything you need from your phone.

The Social
Sustainable, tasty, and always surprising. That's how we'd best describe the menu at our restaurant, The Social.

Meeting rooms
In need of a room for an important board meeting, a creative brainstorm, or simply a private conversation with a colleague? We've got you covered.

BREEAM Label

Energy label

Solar panels
Who you'll meet in the hallways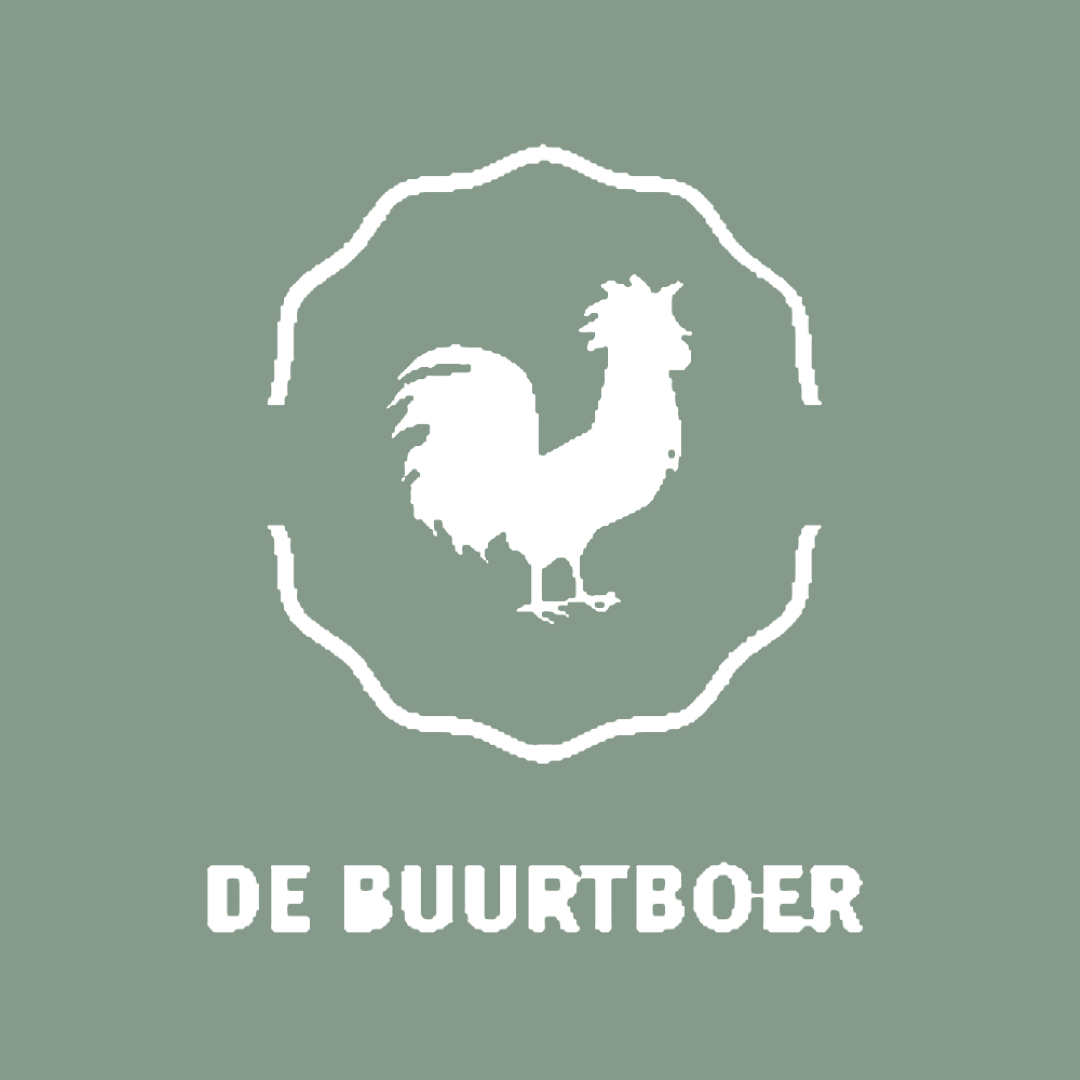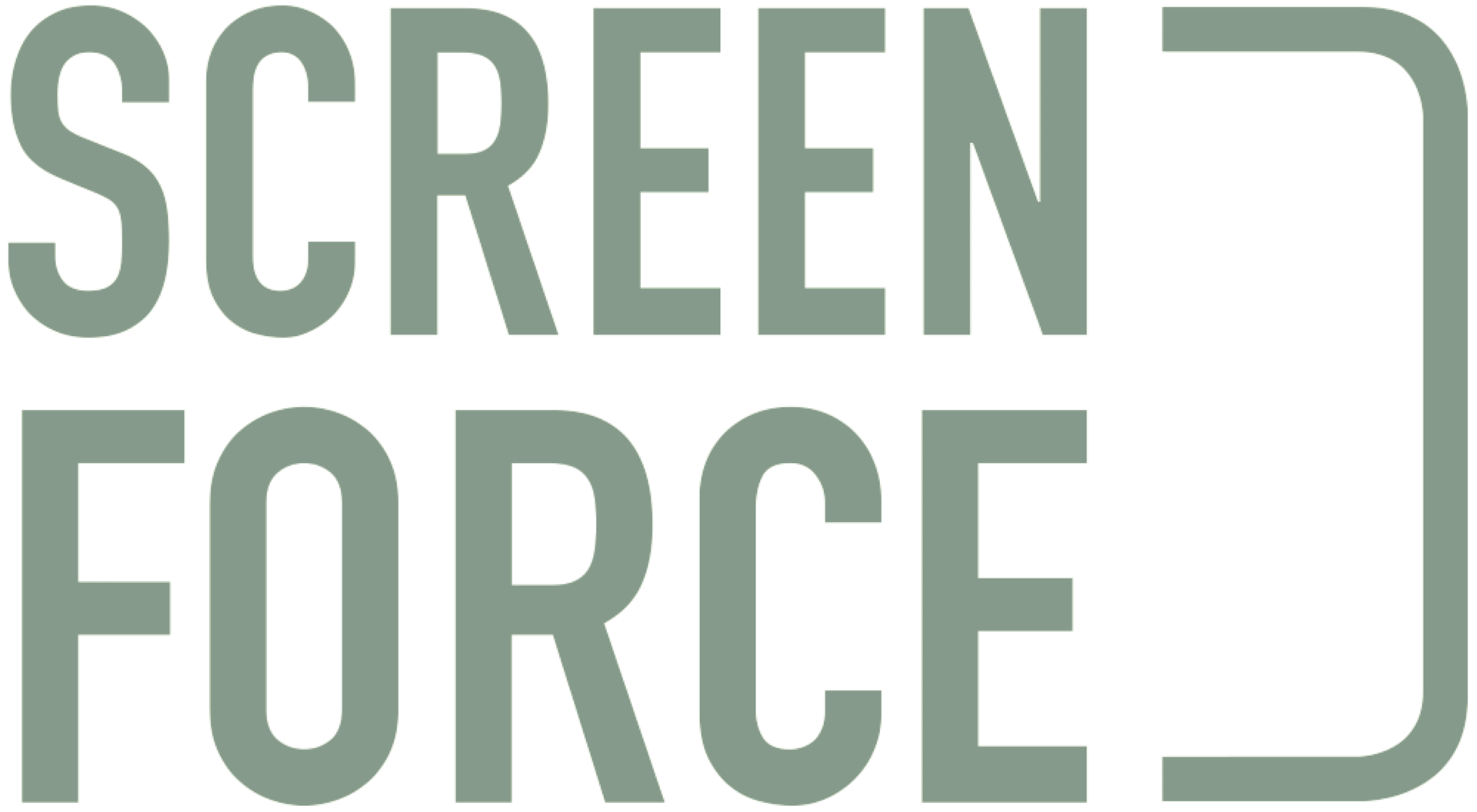 Read more about our other services
What works for you?
Adjust the selection to your preferences to filter the results
Amsterdam Houthavens
Managed office
A completely furnished office, with the wants and needs of your team taken into consideration
Flexible leases for offices that allow your company to grow – from 2 to 20 people
An all-in price, including furniture, WiFi, cleaning, security, and a hospitality team at your service
From €375 per desk per month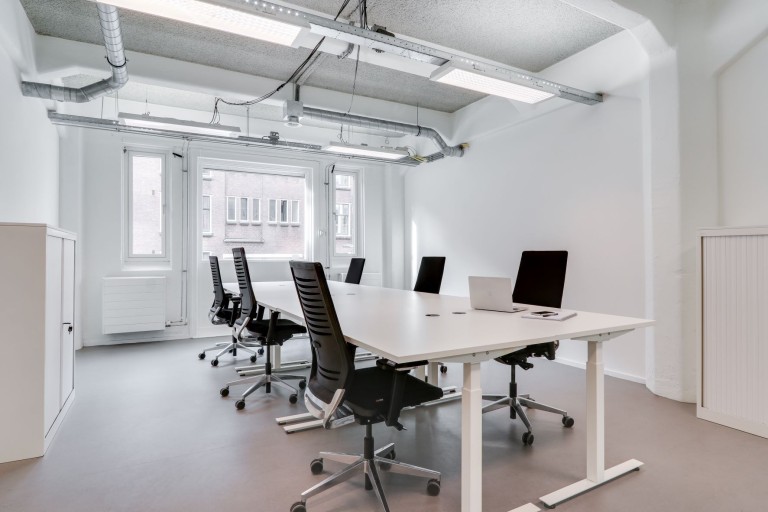 Amsterdam Houthavens
Custom office
From empty to completely furnished: you decide what your organisation needs
Space for 20 to 200+ people
Create a unique office space, with your branding and identity at the core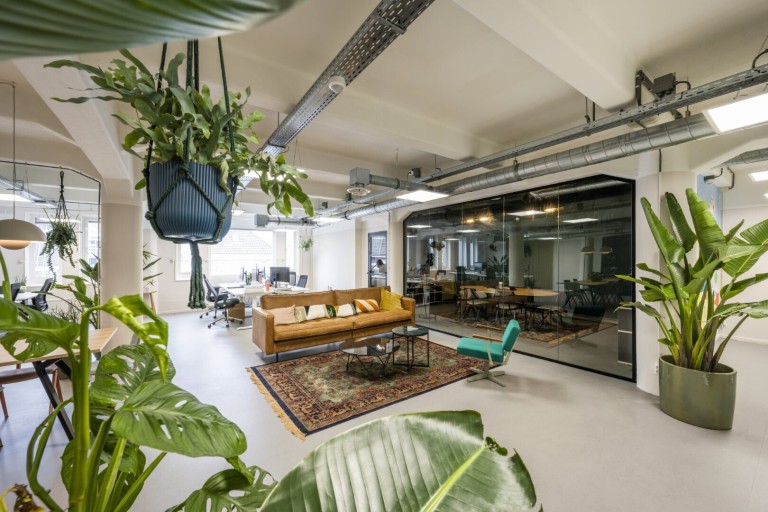 Amsterdam Houthavens
Meeting rooms
For every type of meeting: from board meetings to creative brainstorms
Including high end AV-equipment, designed for hybrid work
Bookable by the hour, for 2 to 20 people
From €35 per hour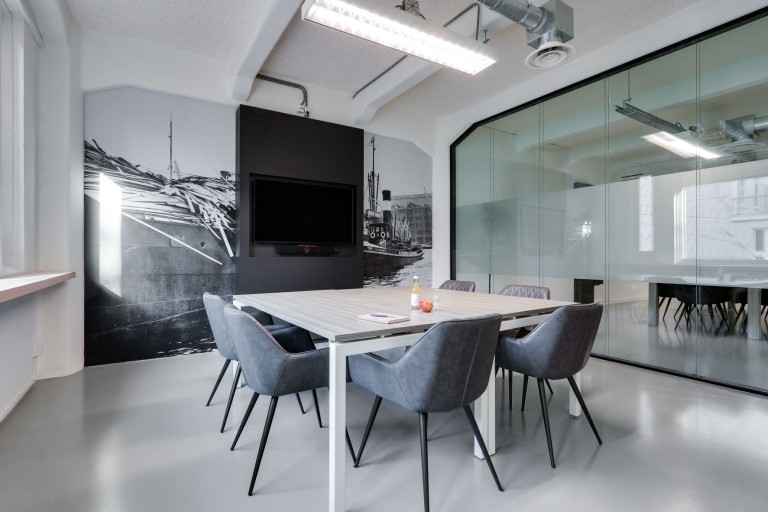 {location}
{title}
From €{price}