Podcast Het Nieuwe Kantoor
Episode 10: more productive and creative with scents in the office environment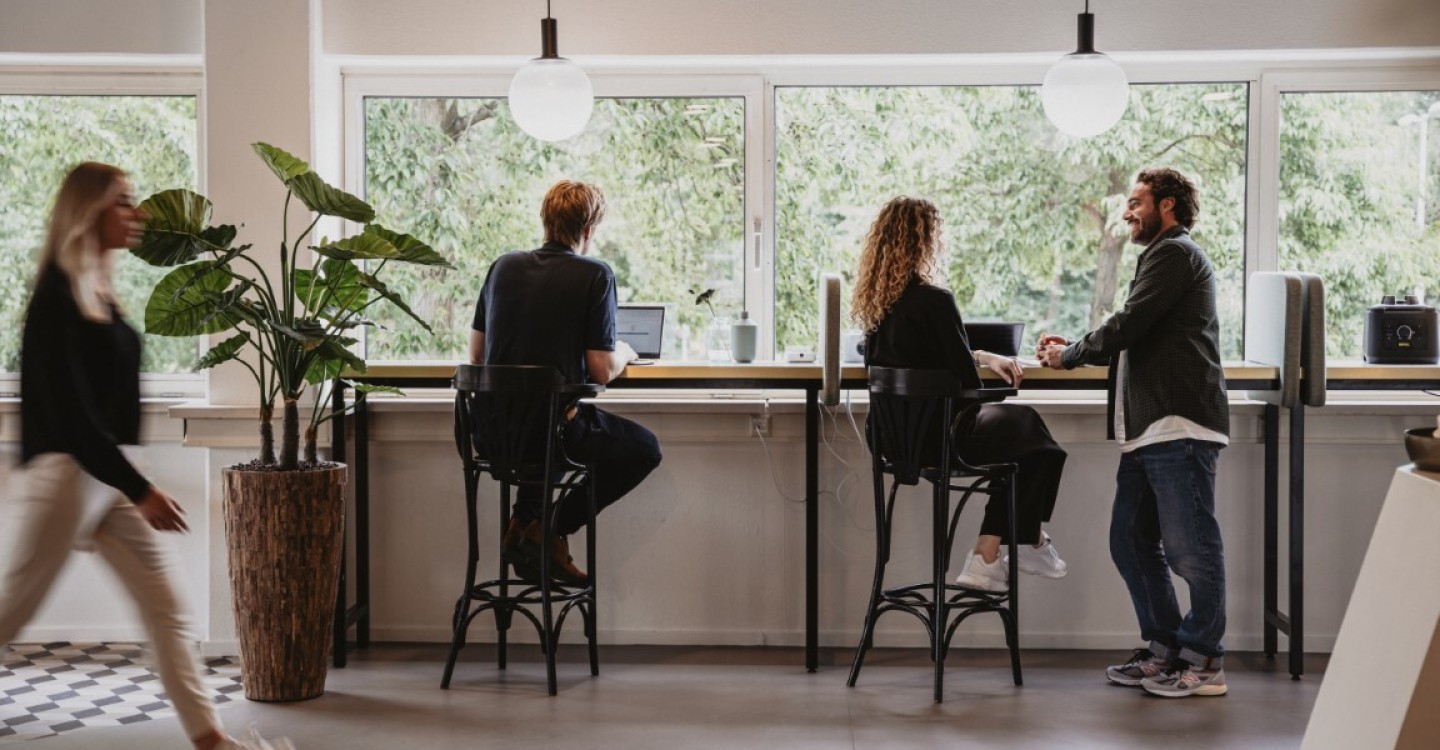 Scent has an important effect on the perception of a place or memory of an event. This is because the nose is the only sense that is directly connected to the limbic system, the part of the brain that houses motivation, emotion and long-term memory, among other things. Not surprisingly, scent marketing is increasingly used, including in the office environment. Scent can even boost productivity and creativity and lower absenteeism.
In the tenth episode of Het Nieuwe Kantoor, a podcast by HNK, Nynke de Jong talks to Sander Schaap of ScentAir. This is a scent marketing organisation with almost 30 years of experience in this field. ScentAir helps companies choose their own unique scent that matches the space and situation. The episode is called 'Geur' and is now available on Spotify and Apple Podcasts.
The power of scent
With scent marketing, you can enhance experiences thanks to the power of scent. This can be realised in many ways and in different industries. ScentAir works for shops, hotels, hospitals, cinemas, offices and event venues, to name a few. It crossed Sanders' path because he previously worked in the casino industry. 'In Las Vegas and Macau, scent marketing has been used for decades,' he says. 'I found that extremely interesting and a new world opened up for me.'
ScentAir started in the 1990s with a project for Disney. They paid a lot of attention to how attractions look, feel and sound, but were still missing an important sense. This changed when a matching scent experience was sought for a dinosaur attraction. ScentAir developed a special 'dinosaur breath', not necessarily a pleasant but certainly a stimulating scent.
Researching the effects
The effect of scent has been studied extensively. Certain scents generally have the same effect on people. The invigorating scent of citrus fruits such as orange, lime and lemon wake you up and make you creative. If you want to relax, sandalwood, lavender or vanilla are suitable. For a homely atmosphere, you can spread the scent of fresh apple pie, for instance.
ScentAir also conducted its own research for a hotel chain and compared the experience with and without scent. 'The results indicated that the experience with scent was 20% better,' says Sander. 'Scent influences how people experience a place or brand. As a chain, you can easily spread the same, familiar fragrance all over the world.'
Scent library
When ScentAir develops a scent experience for an office environment, it is completely tailored to the location: the drawings, materials, colours, light, music, people and activities. To match this, a suitable scent is selected from the scent library, which currently contains 3,000 scents.
A unique scent concept has also been developed for HNK in collaboration with ScentAir. Robin Senne, Consultant Workplace Solutions at HNK explains: 'We chose to give scent an important role in our concept. For example, we chose a combination of sandalwood and vanilla for the lobby. The top notes, the first impression, are characterised by honey, mandarin, lime and sugar, followed by patchouli, leaves and dark chocolate. The aftertaste, the part of the fragrance that really lingers, consists of sandalwood, musk and vanilla. Most important to us is that you smell the feeling of 'being welcome', that you are cherished and that your creativity is stimulated.'
Next up
The next episode of Het Nieuwe Kantoor will be published on 5 June and is about business cases. In this episode, Nynke de Jong is joined by Michiel Brouwer of Re:Invent. A company that optimises the user experience and revenue streams of commercial properties.
What works for you?
Adjust the selection to your preferences to filter the results
Amsterdam Houthavens
Managed office
A completely furnished office, with the wants and needs of your team taken into consideration
Flexible leases for offices that allow your company to grow – from 2 to 20 people
An all-in price, including furniture, WiFi, cleaning, security, and a hospitality team at your service
From €375 per desk per month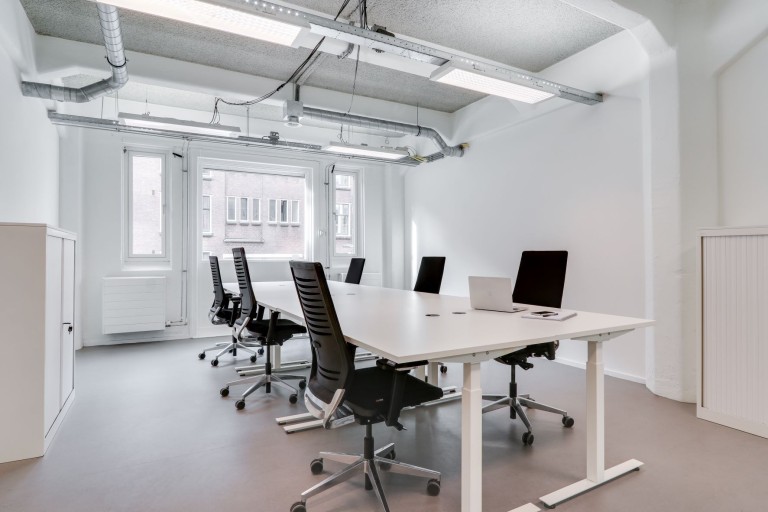 Amsterdam Houthavens
Custom office
From empty to completely furnished: you decide what your organisation needs
Space for 20 to 200+ people
Create a unique office space, with your branding and identity at the core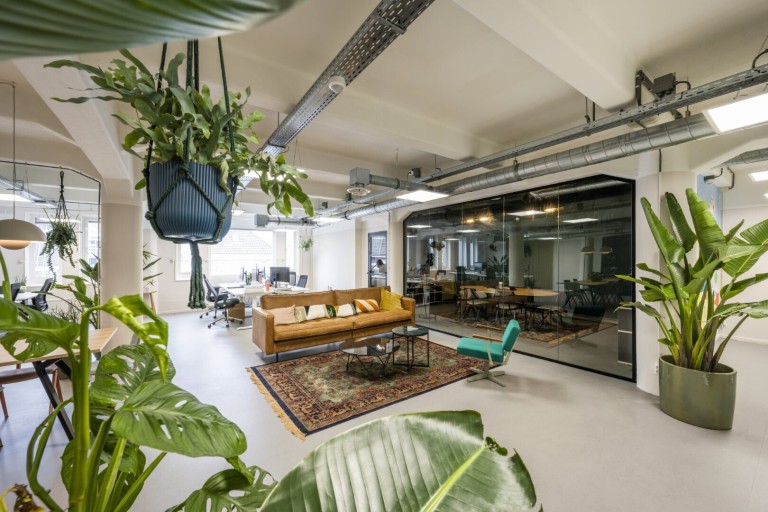 Amsterdam Houthavens
Meeting rooms
For every type of meeting: from board meetings to creative brainstorms
Including high end AV-equipment, designed for hybrid work
Bookable by the hour, for 2 to 20 people
From €35 per hour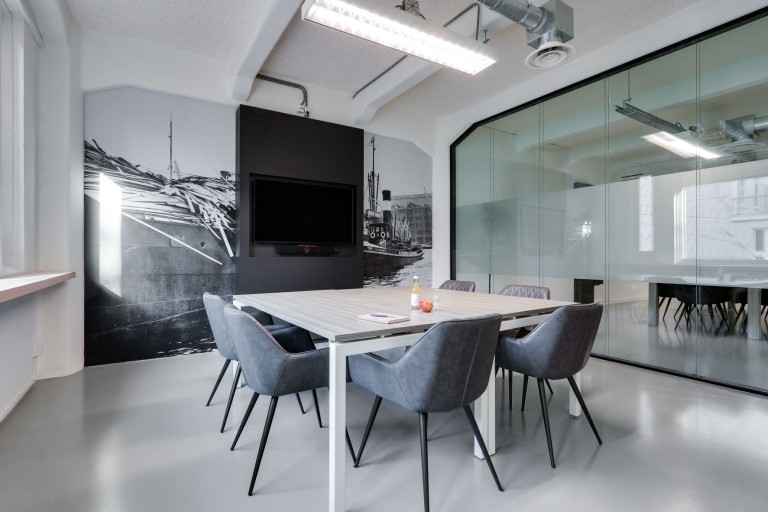 {location}
{title}
From €{price}
KEEP READING
Episode 11: creating a successful business case for buildings