Podcast Het Nieuwe Kantoor
Episode 4: how do you create a unique and distinctive brand?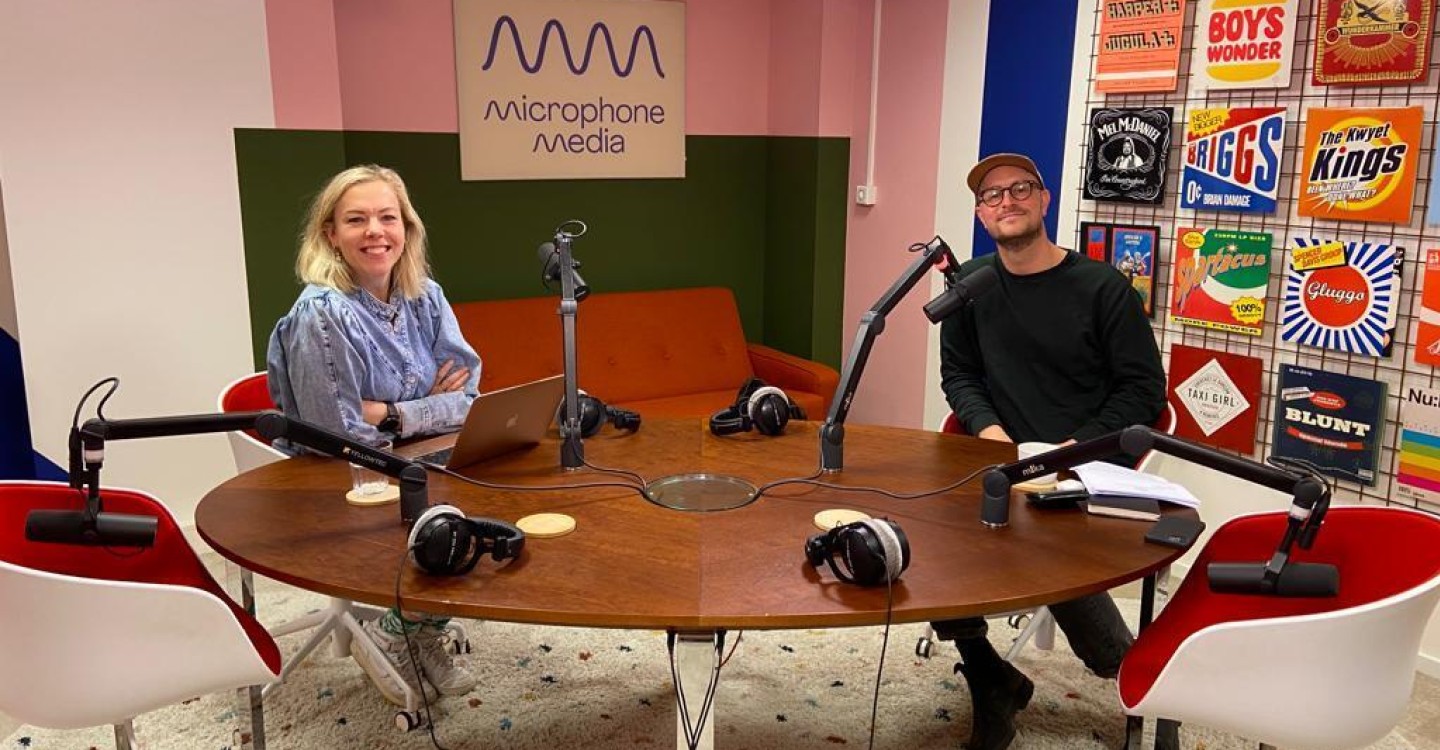 In a time where we have more choices than ever, strong branding helps consumers make the right decisions. There is only one prerequisite: creating a unique and recognisable brand that sets you apart from the competition, reflects what your organisation stands for and is easy to remember. How do you achieve that?
Nynke de Jong is joined by Georgios Athanassiadis, Managing Partner at branding agency YourMajesty. Together with his team, he creates unique brand strategies and has previously done so for Spotify, Adidas and HNK, among others. He talks about the importance of an irresistible brand and the steps you can take to develop a strong brand yourself. The episode is called 'Branding' and is now available on Spotify and Apple Podcasts.
Winning a spot in your customer's mind
'Strong brands have distinctive brand assets,' Georgios starts. 'You can think of elements like a logo, colours, fonts, shapes and music. Our brains are good at remembering these, enabling you to slowly win a spot in your customer's mind.' And why is this so important? 'First of all, because it's good for your business. Strong brands are bought faster by consumers, often at a premium price. Think of Apple, for example. They make phones and laptops that are not even hugely different from the competition, but strong branding enables them to charge much more. Customers are willing to pay for this. Additionally, a strong brand creates a shortcut in the brain: people use brands to narrow down the number of options to make a choice faster. That choice also feels more comfortable and less risky.'
Georgios cites the example of Starbucks versus an unfamiliar place to drink coffee. That unfamiliar place makes you take a small risk: maybe the coffee is disappointing and you have spent money on a coffee that you don't like. The Starbucks logo a little further down the street brings recognition. As a consumer, you know what to expect and therefore Starbucks feels like a safer choice.
The main mistake you can make? Not investing in branding
Using recognisable and inspiring examples, Georgios offers lessons on how to improve your organisation's branding. He lists the main mistake you can make in branding (spoiler: don't invest in branding!), mentions key pitfalls and inspires to get started yourself. HNK worked on a complete rebranding in 2022. Marketing Communications Manager Florine Evers talks about the changes to the logo, the look and feel, and the brand story. For example, the former black, square HNK logo is replaced by a dark green, round logo because it better reflects the brand HNK wants to embody: friendly, accessible and open.
Next up
The next episode of Het Nieuwe Kantoor will be published on January 30 and is about Food & Beverage. Nynke de Jong talks to Hendrik Franken, Director Marketing & Concepts at Vermaat. People increasingly expect their food to be healthy, sustainable and authentic. Therefore, a strong and distinctive catering concept tailored to the target group is bound to make a difference and ensures that employees enjoy coming to the office. Using well-known examples, Hendrik explains how a hospitality concept is developed and can bring recognition and surprise.
What works for you?
Adjust the selection to your preferences to filter the results
Amsterdam Houthavens
Managed office
A completely furnished office, with the wants and needs of your team taken into consideration
Flexible leases for offices that allow your company to grow – from 2 to 20 people
An all-in price, including furniture, WiFi, cleaning, security, and a hospitality team at your service
From €375 per desk per month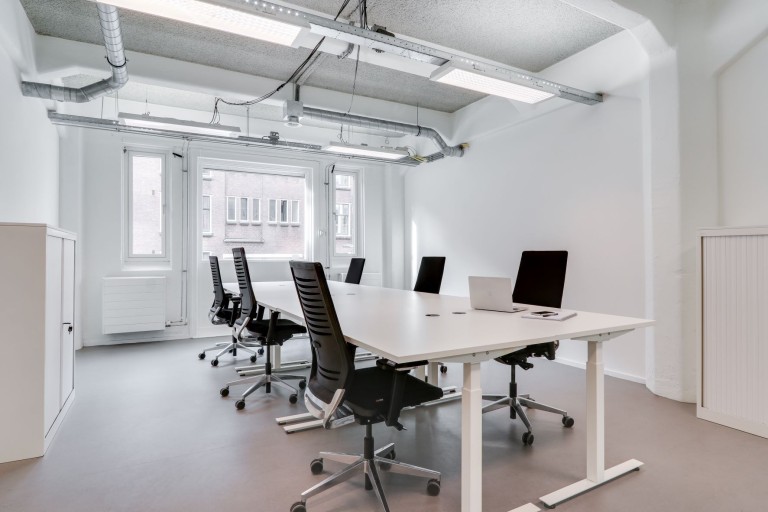 Amsterdam Houthavens
Custom office
From empty to completely furnished: you decide what your organisation needs
Space for 20 to 200+ people
Create a unique office space, with your branding and identity at the core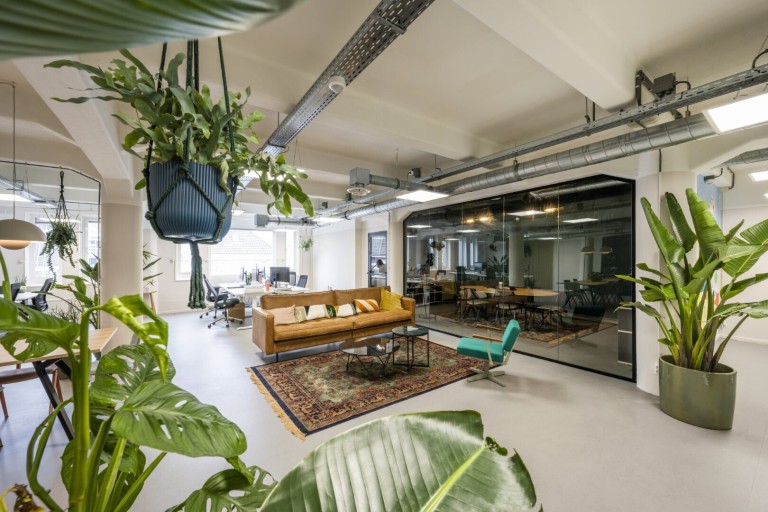 Amsterdam Houthavens
Meeting rooms
For every type of meeting: from board meetings to creative brainstorms
Including high end AV-equipment, designed for hybrid work
Bookable by the hour, for 2 to 20 people
From €35 per hour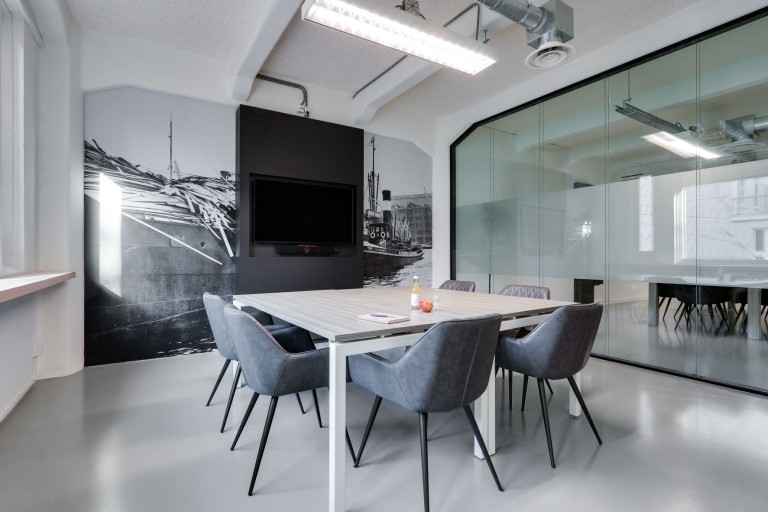 {location}
{title}
From €{price}
KEEP READING
Episode 5: the role of Food & Beverage in the work environment