Podcast Het Nieuwe Kantoor
Episode 5: the role of Food & Beverage in the work environment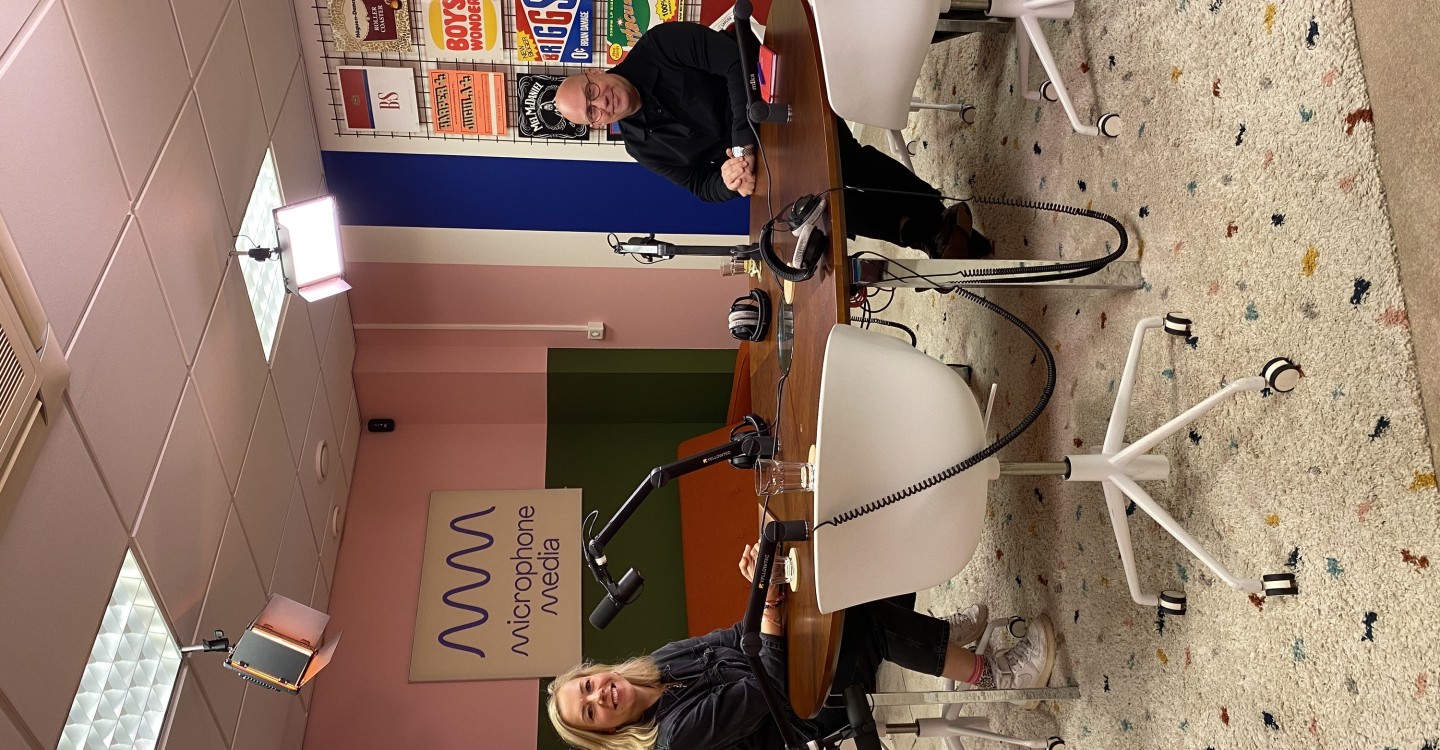 Food and beverages at the office have moved beyond the standard cup of coffee and cheese sandwich at lunch. Trends are evolving faster and faster, and responding well to them increases the chances of employees coming to the office more often and with more pleasure. What are the trends and how do you develop a unique F&B concept yourself?
In this episode of Het Nieuwe Kantoor, Nynke de Jong speaks with Hendrik Franken, Director Marketing & Concepts at Vermaat. People increasingly expect their food to be healthy, sustainable and authentic. A strong and distinctive catering concept tailored to the target group can therefore certainly make a difference. It also contributes to employees enjoying coming to the office. Using well-known examples, Hendrik explains how a hospitality concept is developed and can offer recognition and surprise. The episode is called 'Food & Beverage' and is now available on Spotify and Apple Podcasts.
Authenticity, transparency and healthy food as key trends
Hendrik points out that there is no single big trend to be identified in the world of F&B. 'What is extremely important is that a triangle is emerging between health, sustainability and conscious choices. In this, we see topics such as transparency in the chain, authenticity, clockless eating and plant-based and plant-forward. We definitely see this reflected in places where people eat and work.' As such, the story behind the food, drinks and the organisation offering it is becoming increasingly important. 'As long as it is relevant and real,' Hendrik elaborates. He explains this in the podcast using well-known inspiring (inter)national examples, such as Five Guys, Sweetgreen, La Place and Michelin star restaurants Rijks and Wils.
Creating an F&B concept that is not only distinctive but also brand-supporting
'We observe that employers have a strong desire to see their employees return to the office. We believe food and drinks can play a big part in this,' Hendrik explains. 'And we're not just talking about the functional food and drinks, like your cup of coffee or your sandwich at lunch. Instead, food and drinks can make an essential contribution to celebrating, sharing, brainstorming and meeting together.' Creating a unique concept is becoming increasingly important in this respect. 'We always look at the partner with whom we create this together. How can we not only be distinctive with our food and beverage offerings, but also be brand-supportive and connect well with the target group?' Hendrik describes how Vermaat created restaurant Rouhi with Rituals, next to House of Rituals in Amsterdam. 'Rouhi is entirely based on Rituals' values and philosophy: the art of soulful living and moments for yourself. It has become a sensational restaurant concept with a mix between Asian and Arabic cuisine and an interior that gives you the exact same pampering feeling you experience when buying Rituals products.'
Robin Senne, Manager Workplace Solutions at HNK talks about HNK's new F&B concept: The Social. Here you relax, nourish your body and mind, have informal meetings and escape from your work environment for a while. The range is all about sustainable, surprising and superpowers. At least 70% of the range consists of plant-based food, we work with as many local suppliers as possible to reduce our ecological footprint and we look for smart solutions to reduce food waste by at least 10% annually.
Next up
The next episode of Het Nieuwe Kantoor appears on 20 February and is about music. Nynke de Jong is joined by Michiel Borstlap to talk about the use of music in offices. Michiel is a composer and founder of Gallery Play Media. A company that uses its own system to play customised music for specific environments, including offices. But how do you ensure that music contributes rather than distracts? And how important is it to match music to the time of day? You will hear about it in Het Nieuwe Kantoor.
What works for you?
Adjust the selection to your preferences to filter the results
Amsterdam Houthavens
Managed office
A completely furnished office, with the wants and needs of your team taken into consideration
Flexible leases for offices that allow your company to grow – from 2 to 20 people
An all-in price, including furniture, WiFi, cleaning, security, and a hospitality team at your service
From €375 per desk per month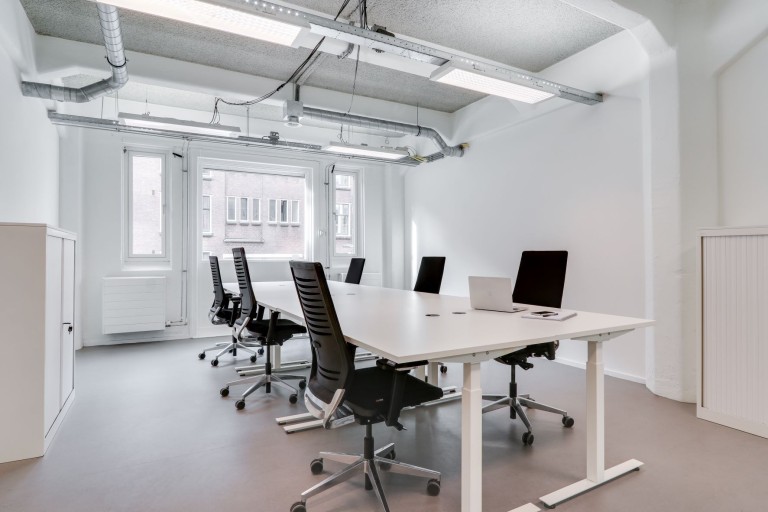 Amsterdam Houthavens
Custom office
From empty to completely furnished: you decide what your organisation needs
Space for 20 to 200+ people
Create a unique office space, with your branding and identity at the core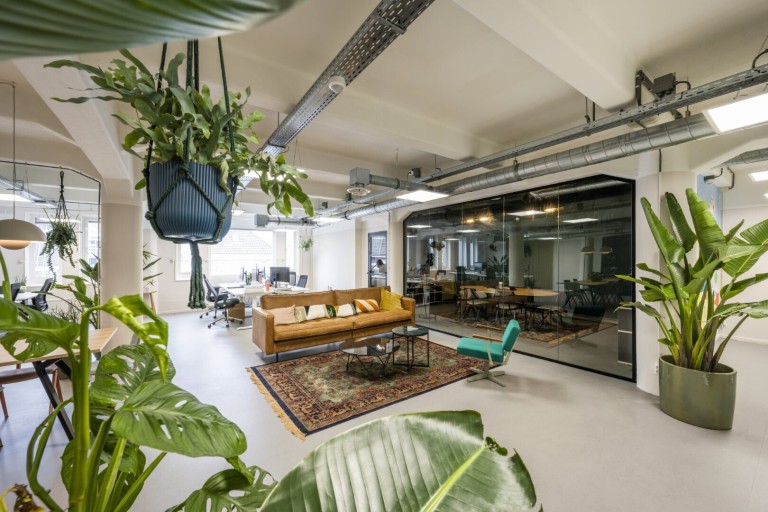 Amsterdam Houthavens
Meeting rooms
For every type of meeting: from board meetings to creative brainstorms
Including high end AV-equipment, designed for hybrid work
Bookable by the hour, for 2 to 20 people
From €35 per hour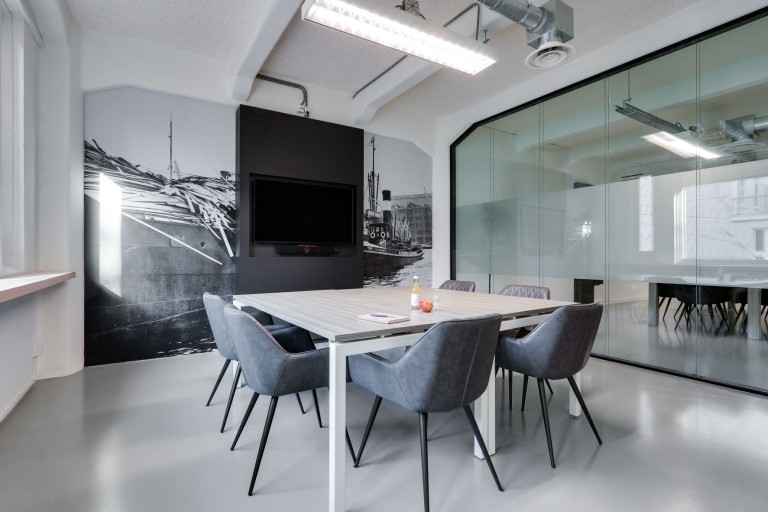 {location}
{title}
From €{price}
KEEP READING
Episode 6: the importance of music in the work environment