Podcast Het Nieuwe Kantoor
Episode 6: the importance of music in the work environment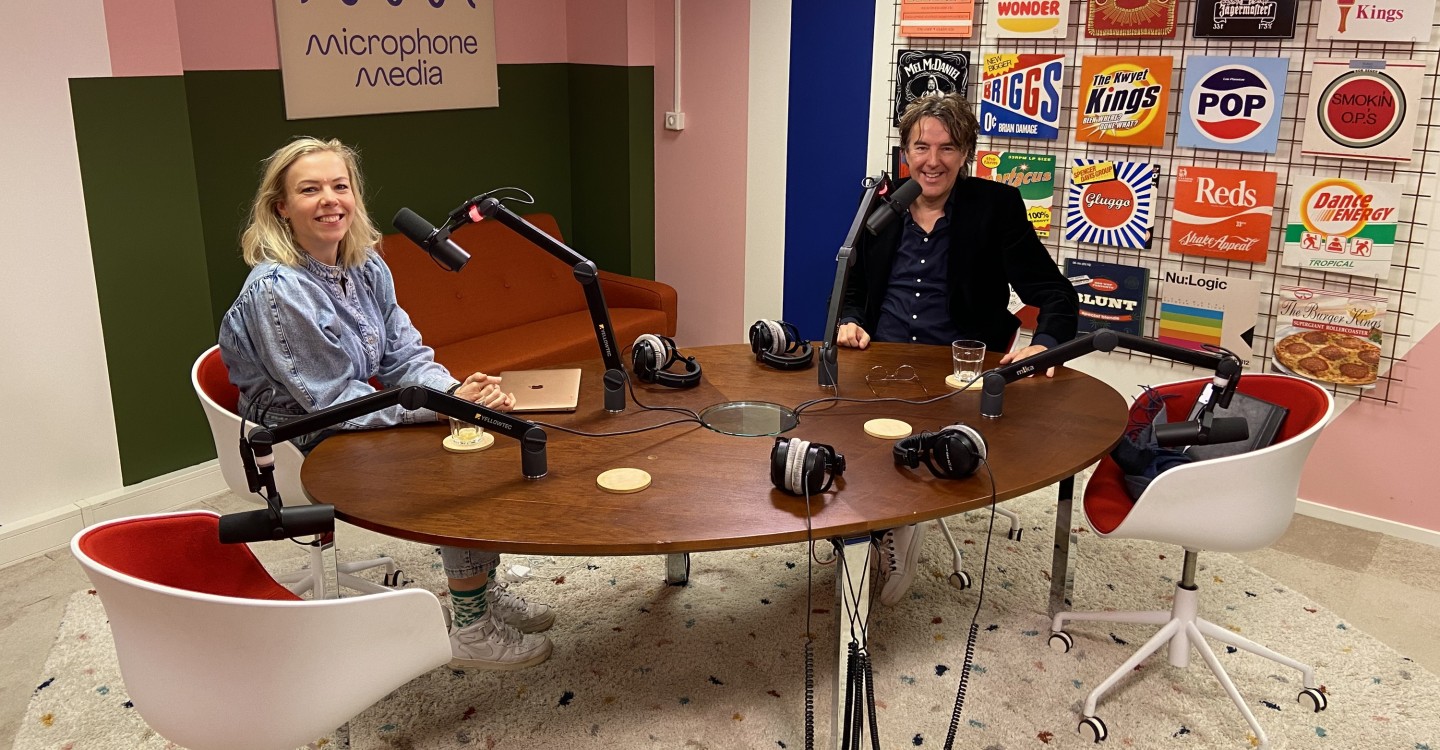 Listening to music is not only a pleasurable experience, it also has several important functions. For instance, music can offer relaxation to the listener, but also a sense of privacy or security in public spaces. Music should therefore not be missing in a pleasant work environment. Provided that the genre, rhythm and volume suit the moment and the setting, of course.
In this episode of Het Nieuwe Kantoor, Nynke de Jong speaks with Michiel Borstlap, composer and founder of Gallery Play Media. A company that uses its own system to play customised music for specific environments, including offices. But how do you ensure that music contributes rather than distracts? And how important is it to match music to the time of day? The new episode is called 'Muziek' and is now available on Spotify and Apple Podcasts.
Music for every moment and every environment
Everyone likes music, but no one likes all music. Music can have the same effect as a buzzing mosquito when it is irritatingly present in the background. 'You have to think carefully about when and why you play music, but also when and why not,' Michiel explains. 'This is what we do at Gallery Play Media, for every moment and every environment. In close collaboration with our clients, because they naturally have their own preferences. For example, on Monday mornings you play something quiet in the office, but on Friday afternoons something lively.'
Gallery Play Media is used in a wide variety of buildings, including hotels, shops and offices such as our own HNK locations. Michiel gives two examples: 'All Xenos shop employees start the day at 8:57 every morning with 'Links Rechts' by Snollebollekes, an uplifting song just before they open the doors to customers. And in the women's department of De Bijenkorf, only music by female vocalists is played.'
But is music really always necessary? Isn't silence underrated? 'Of course, silence is appropriate in some cases. But when it's quiet, everyone starts whispering. If you come to the reception desk at the hospital to report your discomfort, you'd rather not have everyone hear it. Music offers privacy, even at the office.'
Music that positively stimulates the senses
Robin Senne, Manager Workplace Solutions at HNK talks about the use of music: 'One of our pillars is wellbeing. We want people to feel comfortable in our buildings. Music stimulates your brain, including the areas related to emotions. It reduces stress and makes you feel relaxed. It has been shown that the subtle presence of music has a positive impact on creativity. When music is too present, it hinders concentration. Therefore, together with Gallery Play Media, we have created a unique playlist that plays the right music in the right places. In the lobby, for instance, we don't play pop music, but mostly unfamiliar, instrumental music so that the lyrics don't distract.'
Next up
The next episode of Het Nieuwe Kantoor will be published on 13 March and is about apps. Nynke de Jong is joined by Thijs van der Burgt to discuss digitalisation and the use of apps in offices. Thijs is a successful entrepreneur who now lives in the United States. He founded Office App in 2014: an app that allows office users to control everything in their building. From easily booking meeting rooms and ordering lunch to reporting issues. In 2021, Office App merged with the US app HqO. In the podcast, Thijs shares his adventures as an entrepreneur and the importance of an app in the office of the future.
What works for you?
Adjust the selection to your preferences to filter the results
Amsterdam Houthavens
Managed office
A completely furnished office, with the wants and needs of your team taken into consideration
Flexible leases for offices that allow your company to grow – from 2 to 20 people
An all-in price, including furniture, WiFi, cleaning, security, and a hospitality team at your service
From €375 per desk per month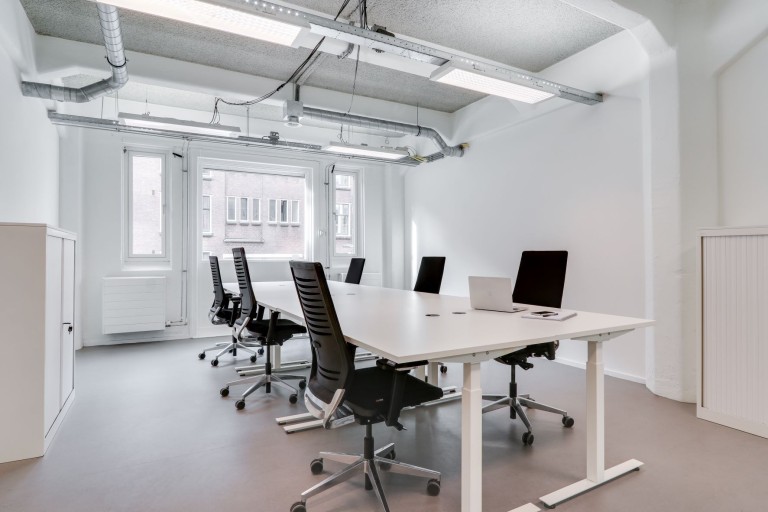 Amsterdam Houthavens
Custom office
From empty to completely furnished: you decide what your organisation needs
Space for 20 to 200+ people
Create a unique office space, with your branding and identity at the core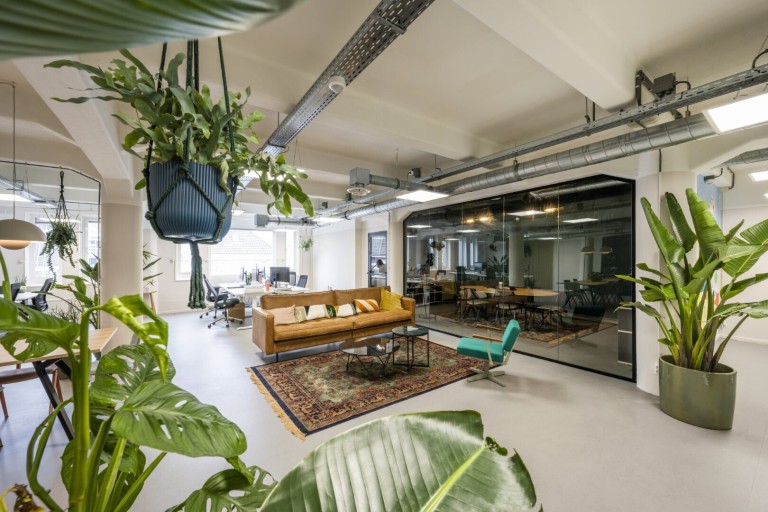 Amsterdam Houthavens
Meeting rooms
For every type of meeting: from board meetings to creative brainstorms
Including high end AV-equipment, designed for hybrid work
Bookable by the hour, for 2 to 20 people
From €35 per hour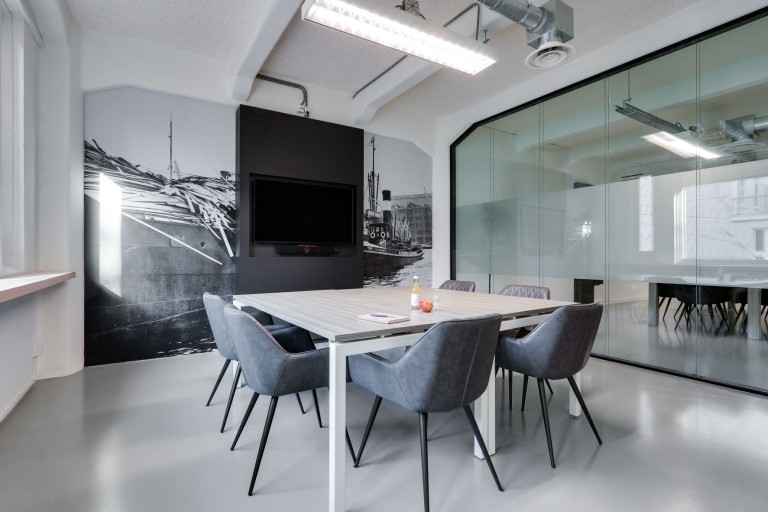 {location}
{title}
From €{price}
KEEP READING
Episode 7: full control of your working day thanks to an office app