Podcast Het Nieuwe Kantoor
Episode 7: full control of your working day thanks to an office app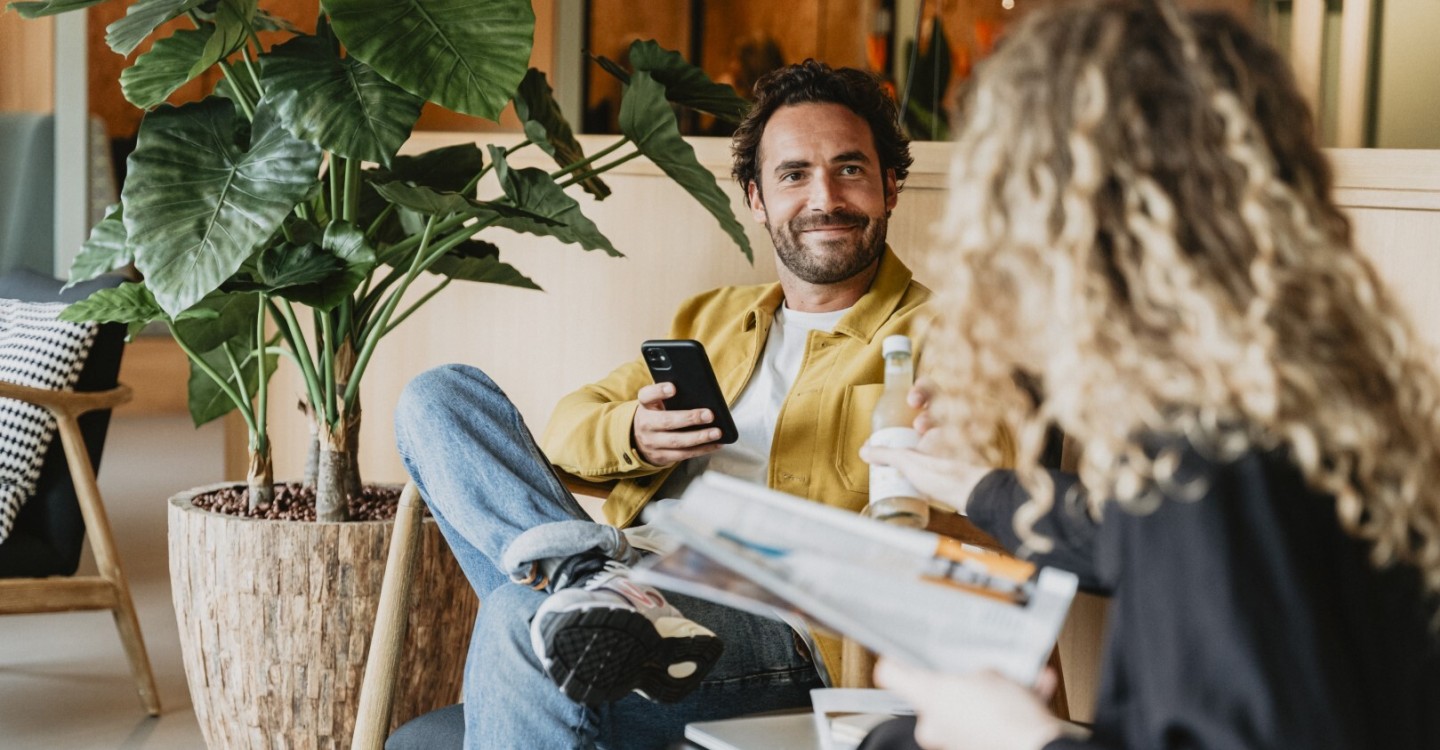 Technology is an increasingly important aspect of working life. A good office experience should come with an app, especially to compete with the home office. You can easily book meeting rooms, order lunch or report an internet outage using an app. But how can you offer a single platform that contains everything? And how do you tie different systems together at the back end?
In this episode of Het Nieuwe Kantoor, Nynke de Jong is joined by Thijs van der Burgt of HqO to talk about the digitalisation of the office environment. Seven years ago, Thijs started Office App, a company that offers a digital platform for offices and businesses. In 2021, Office App was acquired by US-based HqO and Thijs decided to move to Boston. In the podcast, Thijs talks about his adventures as an entrepreneur and the importance of an app in the office of the future. The episode is called 'Apps' and is now available on Spotify and Apple Podcasts.
Purposeful presence
Thijs' first experience in a large office was rather bad. 'Like many others, I find it frustrating when I have no influence over much of my working day,' he says. 'At home, we do have that influence. Office apps now also give you control over your working environment. That makes you happier and more productive.'
In recent years, hybrid working has become the new standard. According to Thijs, if you go to the office, it should be a purposeful presence. 'Technology can help you achieve your goals for the day. Experience and making connections are very important in this. Who are at the office today, who do I need and where can we work together? You can easily see and organise that with an app.'
Direct contact
Robert Sparreboom, Head of Customer Excellence at HNK, talks about the HNK app that was developed with HqO. 'With a single click you can book a meeting room or register your guests,' he explains. 'You don't want to be busy at the office with peripheral matters, such as queuing at the restaurant. You want to order your lunch online and collect it at your convenience. For us, it is also an opportunity to have direct contact with our office users. We can ask them much more specifically about their needs and experiences.'
Next up
The next episode of Het Nieuwe Kantoor will be published on 3 April and is about wayfinding. Hannah Bonjer will join as our guest. Hannah is Senior Design Lead at Mijksenaar, a design consultancy with offices in Amsterdam and New York. Mijksenaar specialises in wayfinding, with experts in architecture, data, digital, art, environmental psychology, industrial and information design.
What works for you?
Adjust the selection to your preferences to filter the results
Amsterdam Houthavens
Managed office
A completely furnished office, with the wants and needs of your team taken into consideration
Flexible leases for offices that allow your company to grow – from 2 to 20 people
An all-in price, including furniture, WiFi, cleaning, security, and a hospitality team at your service
From €375 per desk per month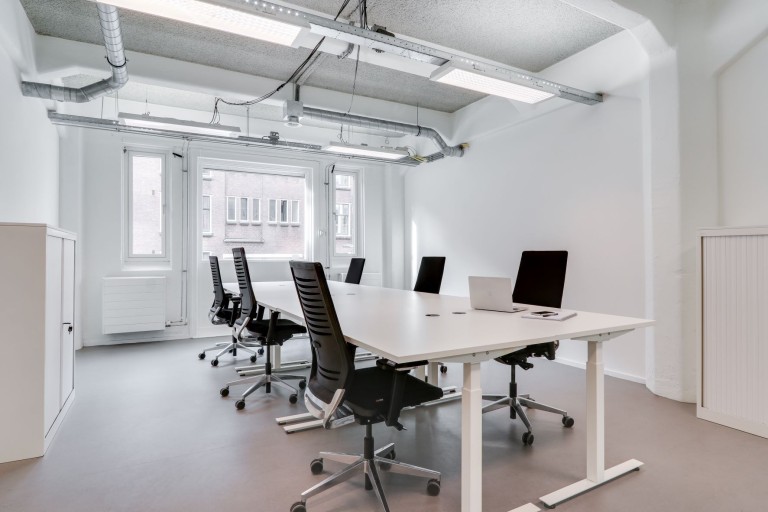 Amsterdam Houthavens
Custom office
From empty to completely furnished: you decide what your organisation needs
Space for 20 to 200+ people
Create a unique office space, with your branding and identity at the core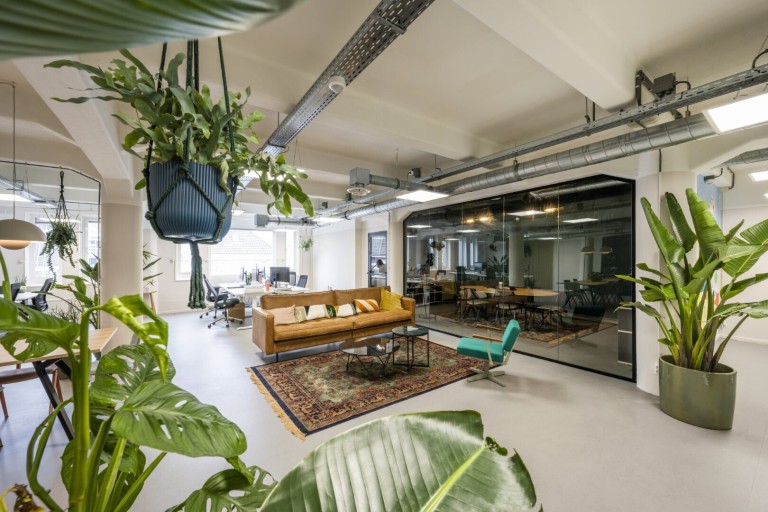 Amsterdam Houthavens
Meeting rooms
For every type of meeting: from board meetings to creative brainstorms
Including high end AV-equipment, designed for hybrid work
Bookable by the hour, for 2 to 20 people
From €35 per hour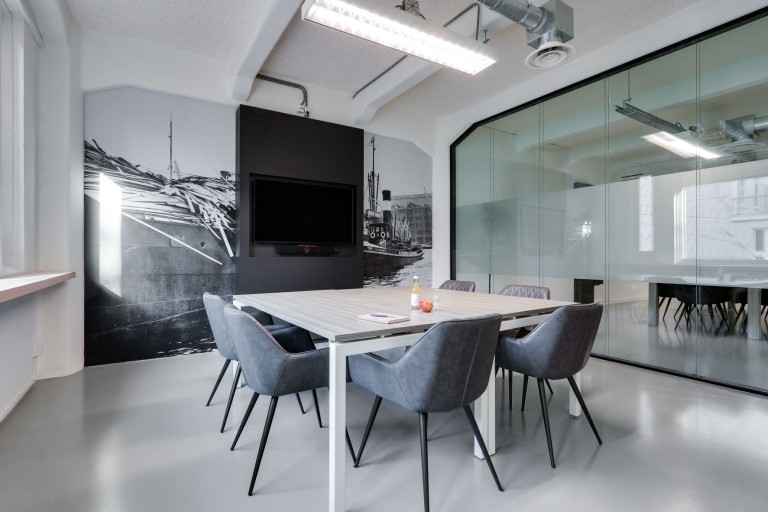 {location}
{title}
From €{price}
KEEP READING
Episode 8: the crucial role of wayfinding in the office of the future